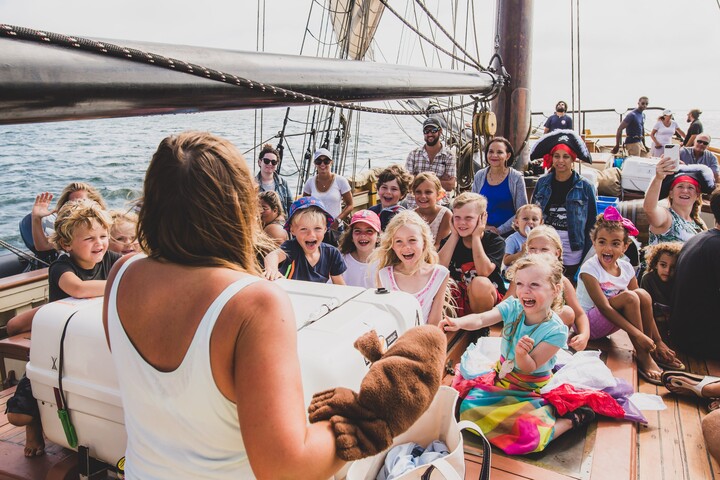 RESCHEDULED FROM 8/25 to 8/23!

One of our most popular family programs, Lizza and her cast of puppets hit the high seas aboard our historic Tall Ship to tell salty tales and sing songs of the sea.
Launch departs from the Nantucket Launch Services Dock on Straight Wharf, and the ticket price includes the launch fee.
We can accommodate up to 35 aboard the ship, and slots are given on a first-come, first serve basis. $30 for adults, $20 for children (under 16).
We understand that plans change! Because we are a small non-profit, cancellations make it challenging for us to manage program enrollment. Tickets to all EMI programs are fully refundable up to three days before the scheduled program. Tickets are non-refundable if you cancel within 72 hours of the scheduled program. Tickets are eligible for an exchange before the date and time of the scheduled program. If you wish to reschedule, please contact us at egan@eganmaritime.org
While EMI intends to provide all programming as scheduled, occasionally, we have to cancel or reschedule for unforeseen circumstances. In the event of a cancellation by us, we will make every effort to provide a ticket exchange at an amenable date and time to both parties and if we cannot, we will refund the purchase and credit the original payment method.