Sail into history and experience seafaring Nantucket aboard the extraordinary
Tall Ship Lynx. Sails are two and a half hours from dock to dock, rain or shine, and
appropriate for all ages. Launch/Water Taxi rides to and from Lynx are
included in the sail ticket.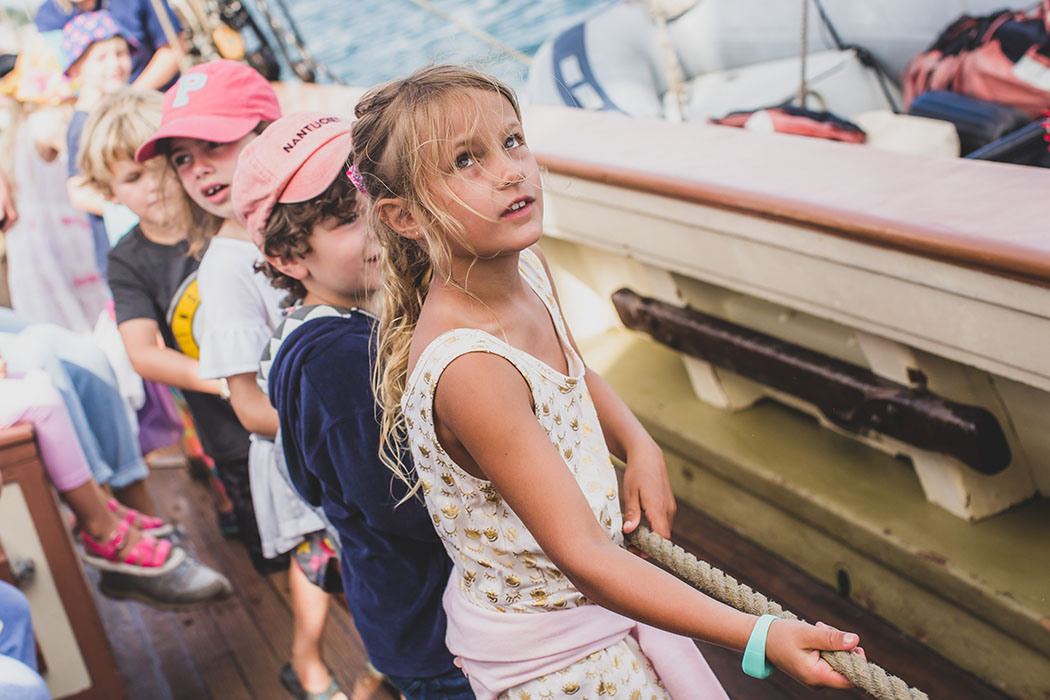 In collaboration with Tall Ship Lynx, we are proud to provide a variety of family-friendly sails and harbor cruises in July and August.
2023 Sails
In addition, Egan Maritime members receive discounts on all Tall Ship Lynx Sails. To learn more about non-Egan Maritime sponsored sails aboard the Tall Ship Lynx, visit: https://www.tallshiplynx.org/
Maritime Education Aboard Lynx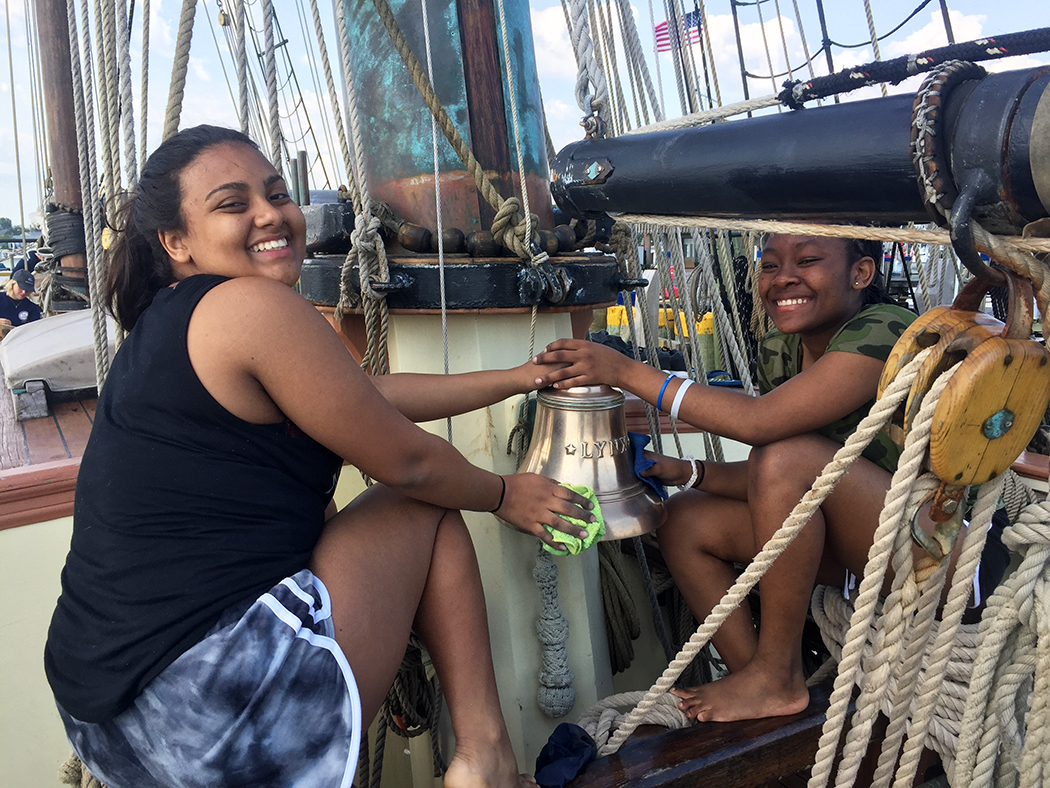 Since 2012, Egan Maritime Institute partners with Tall Ship Lynx annually to provide on-the-water experiential learning opportunities to island students at Nantucket's public and private schools. To learn more about this effort, please click here.
About Lynx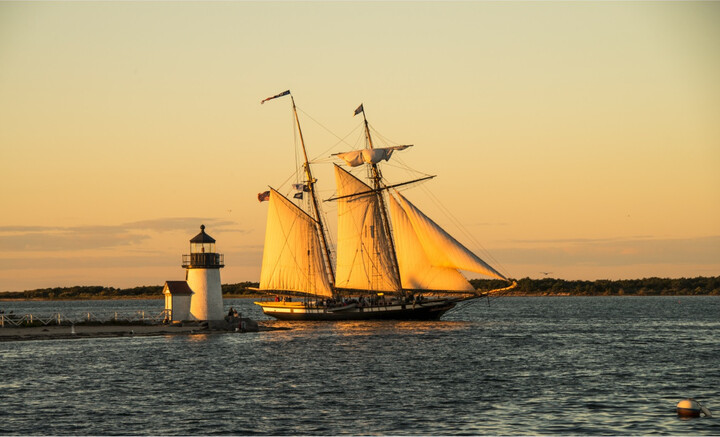 Egan Maritime partners with Tall Ship Lynx each year to bring on-the-water experiences to Nantucket students, as well as public programs during the summer season to island visitors and residents.

The Tall Ship Lynx is an educational sailing vessel dedicated to hands-on educational programs that teach the history of America's struggle to preserve its independence, with close attention to the maritime challenges during the War of 1812. The replica Privateer Schooner employs a comprehensive, interactive program designed to enrich personal achievement through teamwork and the discipline of sailing.
Lynx is an interpretation of an actual privateer, Lynx, built by Thomas Kemp in 1812 in Fell's Point, Maryland. The original Lynx was among the first ships to defend American freedom; she evaded the British naval fleet, which was blockading American ports at the time, and served in the important privateering efforts. At the outbreak of the War of 1812, the American Navy consisted of only 17 ships – eight frigates, two brigs, and seven assorted smaller vessels including a few schooners which where in service during the Barbary Wars. When a nation went to war, owners of private vessels were granted special permissions, called "letters of marque," to prey upon the enemy's ships; earning the title of "privateers." While rarely engaging enemy warships, the impact of privateers was felt by English merchants who insisted on warship escorts for their vessels.

In order to perform their duty as an escort, warships were drawn away from engaging the scant American Navy and blockading our coast, and thus the privateers, motivated by profit, assisted in our national defense. Privateers were so effective at running the British blockade and harassing the British merchant fleet that the ship yards that built them, became primary targets for British revenge.