Mission & Vision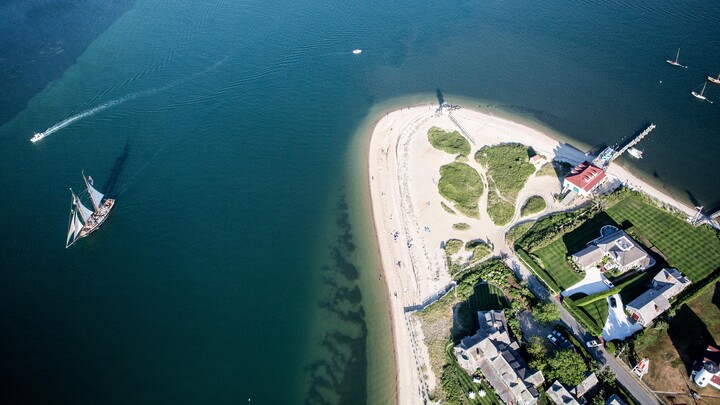 About Egan
Egan Maritime Institute was founded in 1989 by island native Albert F. "Bud" Egan, Jr. and his wife Dorothy H. Egan; our mission is to preserve and celebrate the island's maritime heritage. To read more about the evolution of Egan Maritime Institute, click here.
VISION
We envision a Nantucket where every resident and visitor experiences the Island's rich maritime history and culture, and where the future generations of Nantucketers are inspired to explore maritime-focused learning and career opportunities.
MISSION
Egan Maritime Institute works to promote and preserve Nantucket's maritime traditions. We strive to ensure that our Island's culture and community continue to be shaped by its seafaring legacy. We achieve this through programs in the classroom, at the museum, and on the water.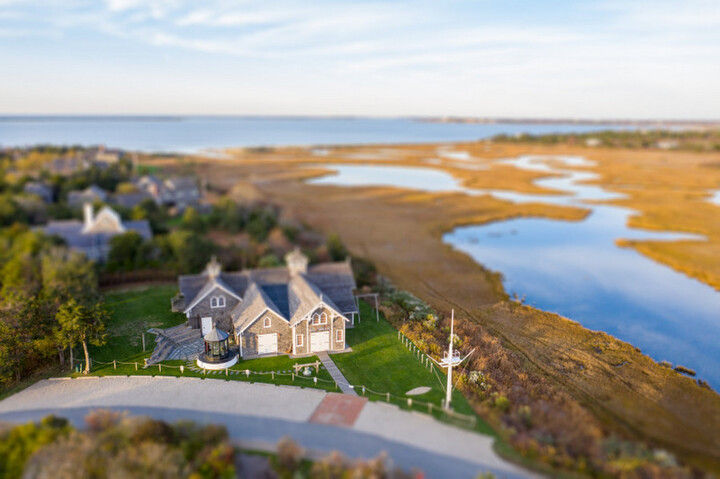 Leadership
Officers
Cynthia McClintock, President
Jessica Guff, Vice President
Peter Kaizer, Treasurer
Jennifer Philbrick McArdle, Secretary
Board of Directors
Philip Condon
Jeff Crowley
Alicia Graziadei
David Greig
Pammy Brooks Griffin
Erich Fischer
Emmy Kilvert
Charley Polachi
West Riggs
Nancy Rosenthal
Charlie Williams
Trustee Emeritus
Nathaniel D. Philbrick
Robert M. Rosenthal*
Advisory Board
Eric Holch, Chair
Paul Crowley
Timothy Donahue
Charles Geschke*
Jean Grimmer
Peter Hoey
William Hourihan
Marlin Miller, Jr.
Charles Ryan
Don Shackelford
Museum Leadership
Shipwreck & Lifesaving Museum, Advisory Committee
Jessica Guff, Chair
Nancy Rosenthal, Vice Chair
Alan Atwood
Karen Butler
Erich Fischer
William Grieder
Charles Marino
Kit Murphy
Allen Reinhard
Sophia Ahl Sloan
Shipwreck & Lifesaving Museum President Emeritus
CDR Maurice E. Gibbs USN (Ret.)*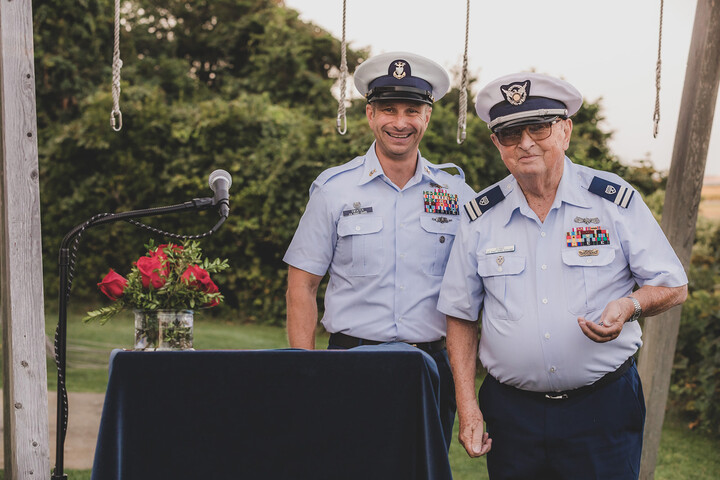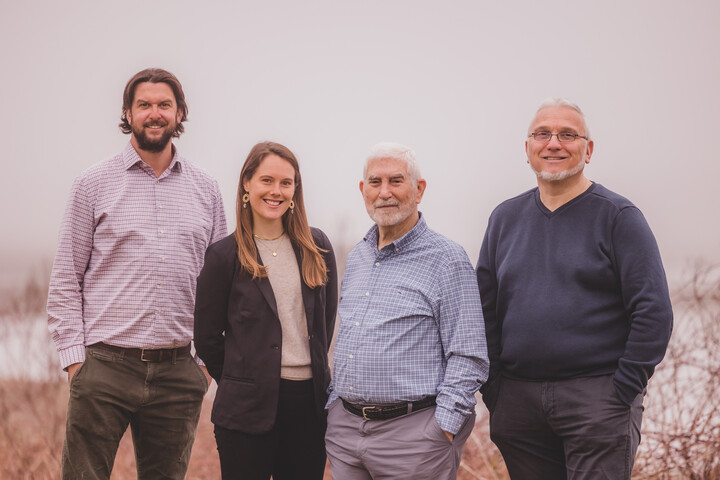 Staff
Executive Director, Carlisle Barron Jensen
Carlisle joined Egan Maritime in the spring of 2022. Carlisle grew up on Nantucket and developed a passion for philanthropy through volunteering with many Island organizations. A graduate of the University of Vermont, she has experience working as the Community Engagement Coordinator at UVM, focusing on connecting students with experiential education opportunities within the Burlington area. Upon moving back to the Island, Carlisle was hired as the Program and Development Officer at the Community Foundation of Nantucket, where she gained a deep understanding of the community and culture of the Island and its non-profit organizations. Carlisle recently completed Harvard Business School's Credential of Readiness Program and is enrolled in the Institute for Nonprofit Practice's CORE Certificate program. Carlisle currently serves as a Trustee of the Nantucket Partnership for Children and a member of the Nantucket Cottage Hospital Advisory Committee. When not at work, Carlisle enjoys training for marathons and raising money for ALS research and support organizations.
cbjensen@eganmaritime.org
Director of Education and Public Programs, Evan Schwanfelder
Evan joined Egan Maritime Institute as the Manager of Maritime Education in the spring of 2018. Evan has a professional background teaching at both the primary and secondary levels and holds a Master of Arts in Teaching with a specialization in secondary social studies from Quinnipiac University. Evan has vacationed on the island for many years and moved to Nantucket full time two years ago when he met his lovely wife who was born and raised on the island. Evan is an avid fisherman and musician with a deep love for the ocean and the rich history that surrounds Nantucket. He is thrilled to share these passions with locals and visitors alike through his new role as education manager.
Contact Evan - eschwanfelder@eganmaritime.org or 508.228.2505 x15
Museum Director and Curator, Charles J. "Chuck" Allard
Chuck has been an interpreter at the Museum since 2014. Before that, for five years he was at the Whaling Museum where he was a Senior Interpreter. An international banker for 25 years, he spent most of his adult life in Asia, including during his service in the Navy. Chuck earned a BA and MA at San Jose State University and then headed to the University of California, Santa Barbara for a Ph.D. in Asian history. He spent several years in Taiwan and Hongkong on research and Chinese language study, taught at The Chinese University of Hong Kong and the University of Maryland international program in Taiwan before returning to the US. Enrolling at Thunderbird, Chuck received a masters in international management. He then held senior executive banking positions with US-based banks in Asia before retiring in the mid-1990s to Nantucket, the family's summer residence from 1982. Active on Nantucket, Chuck volunteered for several non-profits, operated a retail store, and taught online university courses in history and international finance. He is currently in the midst of a Certificate Program in Museum Studies at Northwestern.
Contact Chuck - callard@eganmaritime.org or 508.228.2505
Collections and Database Manager, Tony Dumitru
Tony joined the staff of the Egan Maritime Foundation in 2021. Originally from Romania, he worked as a Curator and Department Director at the ASTRA Museum for ten years. In 2000 Tony decided to move to the U.S. to continue his career in the museum field. After earning a Masters' degree in Museum Studies from the Cooperstown Graduate Program (State University of New York), Tony moved to Nantucket together with his wife Delia in 2000, and was hired by the Nantucket Historical Association as Collections Manager where he worked for almost two decades. With years of experience in the museum field, Tony is able to understand the operational matters at Egan Maritime Institute. Tony's major goal is to augment the role of the institution and increase its importance within the community, seasonal and year-round.
Contact Tony - tdumitru@eganmaritime.org or 508-228-2505
Education, Program, and Research Assistant, Karalyn "Kara" Falck
Kara joined Egan Maritime Institute as the Education, Program, and Research Assistant in the winter of 2023. Kara has a professional background in teaching, program development, and research. Kara has a Master's degree in Marine Science from the University of New England where she studied the effect of methylmercury on fish populations when dams and large marine structures are removed in river systems. Through this research, she was able to advocate for Native American women who are most affected by structure removals. Originally from Connecticut, Kara and her family spent many summers boating around New England with many visits to Nantucket. In college, Kara came back to the island to work at various non-profits. Kara recently became engaged to her fiancé on the Lynx. When she's not at work, Kara and her fiancé spend their time enjoying the natural beauty of the island and playing with their hedgehog, Pokey!
Administrative Manager, Renee Ceely
Renee joined Egan Maritime in the summer of 2022. Before that, she was the Executive Director of the Nantucket Housing Authority for nearly three decades, tackling the Island's burgeoning affordable housing crisis. Her proudest accomplishment was spearheading, from conception to completion, the development of Sachem's Path, a $20M homeownership success story for island residents.
With her many years of working in the world of non-profits, professionally and as a volunteer, Renee was also the founding Director of NHA Properties, Inc., the non-profit that would become Housing Nantucket, originating the House Recycling Program and the Covenant Homeownership Program developing affordable community housing opportunities for low and moderate-income families.
Renee arrived on Nantucket in 1980 to be employed as the Island's first Senior Planner of the Nantucket Planning & Economic Development Commission and later the Town's Grant Administrator. Renee's maritime interests developed right away, making history in aquaculture with her husband, who owned and operated the Island's first oyster farm, whose family comes from a rich maritime history beginning with whaling captains, sail makers, fishermen, craftsmen, and whirligig makers.
admin@eganmaritime.org
Annual Reports
2021 Annual Report, Thank you!
To download and view the 2021 Annual Report, click here.



2020 Annual Report, A Year Like No Other
To download and view the 2020 Annual Report, click here.

For access to Egan Maritime Institute Annual Reports, please call the Administrative Office at (508) 228 - 2505.