Feb 21, 2019 · News
It Takes a Vision to Instigate Change
By Olivia E. Jackson

Albert F. "Bud" Egan, Jr., born and raised on the island, had a vision. He understood what Nantucket needed to become a thriving, prosperous community as well as how to support and enrich the lives of island residents and visitors. Through all of his ideas, initiatives, and businesses, Bud wanted to serve Nantucket, his home, and make it a better place. He wanted to have a lasting impact, leave a meaningful legacy, and create a cultural organization that would perpetuate the awareness, education, and appreciation of the island's rich maritime heritage for generations.
Bud served on the board of the Nantucket Historical Association for many years, and was not always the easiest man with whom to work. Opinionated in his ways, Bud always argued that the multitudes of maritime stories in Nantucket's past were being eclipsed by the luring history of its whaling days. In 1989, Bud and his wife, Dorothy H. Egan, created The Egan Foundation, a memorial fund in honor of their daughter Jane, who passed away at the young age of 26 after a lifelong battle with juvenile diabetes.

The purpose of the Foundation was to fulfill Bud's vision of a cultural organization that shared Nantucket's vast maritime history with visitors and residents. The Foundation leased the Coffin School on Winter Street, which provided the platform and physical space for it to take shape. The leased space was transformed into a gallery to showcase the Egan's extensive collection of Nantucket and maritime art. It was opened to the public with docents available to give a guided tour. This was the start of a cultural organization that would grow to have a meaningful and powerful impact on Nantucket.
With the desire to expand and grow The Egan Foundation, Bud approached historian and writer, Nathaniel Philbrick, in the early 1990s. At the time, Philbrick was writing literary works pertaining to his experiences sailing and life on Nantucket. Bud offered him the opportunity to work for The Egan Foundation, providing him the platform he needed to research and write books, with a particular emphasis on Nantucket history. In 1992, the publishing program, Mill Hill Press, was enveloped into the fabric of the Foundation, and shortly after, Bud named Philbrick as the first Executive Director. Over the next few years, Philbrick wrote and published several books about Nantucket's history, which was the prelude to his soon-to-be success as a national book award-winning author. According to Philbrick, "I owe Bud an awful lot."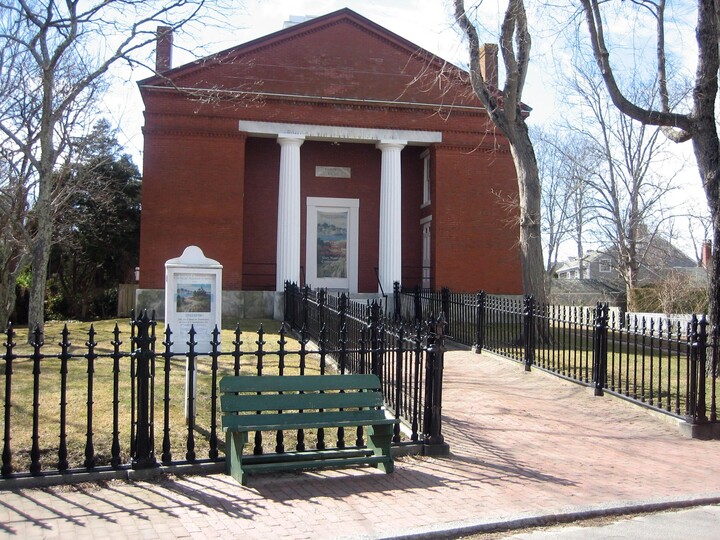 In the late 1990s, Bud tasked Philbrick with developing the Egan Institute of Maritime Studies, which would incorporate historical research, the publishing of literature, and maritime education into one organization. In a 1996 excerpt in Nantucket Magazine, author Hobson Woodward wrote, "the Institute…should ensure the Egan tradition of philanthropy continues well into the twenty-first century." Woodward was right. Philbrick continued to write literature, telling the stories of Nantucket's native inhabitants and the early history of the island, while Margaret Moore Booker, also an author on the island, joined the Institute as the curator for Egan's collection. Together, the Egan Institute of Maritime Studies was established and began making waves of change in Nantucket waters.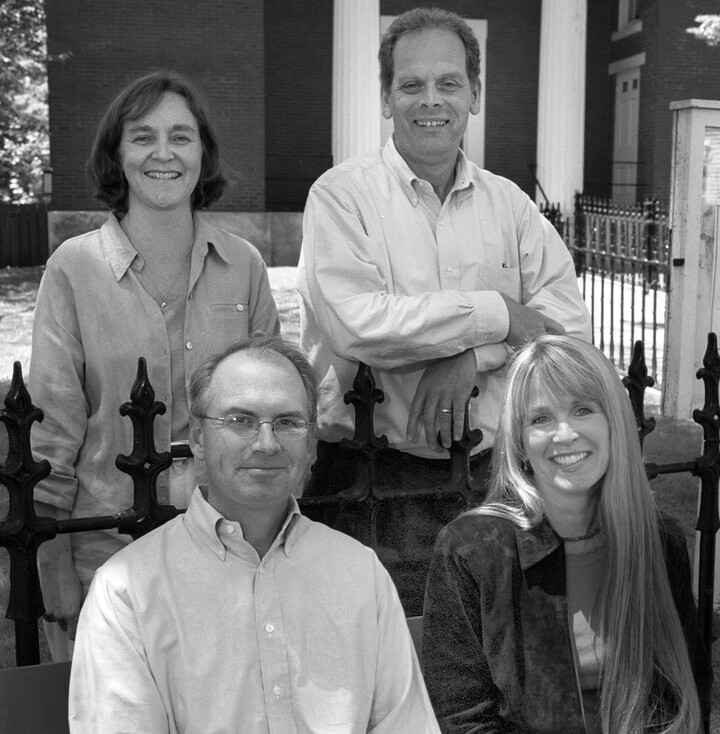 On January 19, 2000, Bud passed away at the Nantucket Cottage Hospital after a brief illness. A little more than five years later, in November of 2006, Dorothy passed away. As their final act of service and lifelong legacy on Nantucket, they left their entire estate to Nantucket philanthropic initiatives, with half bequeathed to the Egan Institute of Maritime Studies. Robert A. "Bob" Egan, Bud's nephew, saw the continuation of the Institute as a family imperative. Bob has helped carry on his uncle's legacy and assisted with the growth of the organization for almost two decades. In a recent conversation with Philbrick, he said "without Bob, there wouldn't be an Egan Maritime."
For the next several years, the Egan Institute of Maritime Studies evolved. Bob Egan, along with the assistance of successful businessman, Robert "Bob" Rosenthal, and international trade attorney, Thomas Shannon, established a Board of Trustees. The Board consisted of influential members of the Nantucket community who were well established and would be able to actively support and fundraise for what was now known as Egan Maritime Institute.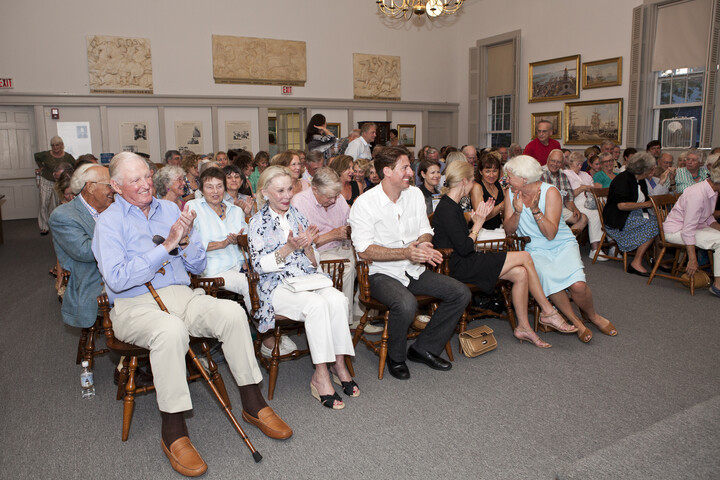 By 2003, Philbrick was no longer acting director of the Institute with the notoriety of his titles In the Heart of the Sea and Sea of Glory expanding his audience far beyond Nantucket's shores. In his last report to the Board of Trustees, he wrote:
2003 was bittersweet for me as it marked the year that I stepped down as Director of the Egan Institute after seven years at the helm. Knowing that the Institute is in the capable hands of acting director Steve Sheppard, associate director and curator Margaret Moore Booker, and office administrator Stacy Fusaro, convinces me that the change is for the benefit of the organization, particularly in light of all that was accomplished in 2003: a great sailing exhibit, a stronger-then-ever line up of speakers, Margaret's publication of her book about Nantucket architecture, a new whaleboat program, better-than-ever relations with the Coffin School board, surging sales for our Mill Hill Press books, significant progress on Margaret's biography of Maria Mitchell, and the publication of my own book, Sea of Glory. With the addition of the Nantucket Lifesaving Museum, the Egan Foundation is poised to become a truly important and dynamic island institution. I look forward to serving on the Foundation board and am proud to have had the chance to help implement the vision of Bud and Dorothy Egan.
In 2004, Jean Grimmer was named the next Executive Director; she replaced acting director Steve Sheppard. This was a pivotal moment in the organization's history. Egan Maritime had the unique opportunity to acquire and operate the Nantucket Lifesaving Museum. The Museum, founded in 1968 by Robert "Bob" Cary Caldwell and the nation's first museum dedicated to the story of lifesaving, was not able to support its operations with annual revenue. The extensive collection of lifesaving and shipwreck artifacts and memorabilia and the heroic stories of the island's lifesaving heritage were in peril. This acquisition was monumental as it allowed Egan Maritime to further define its mission, identity, and visibility. As Philbrick commented, "Egan Maritime needed something like this to establish a public presence."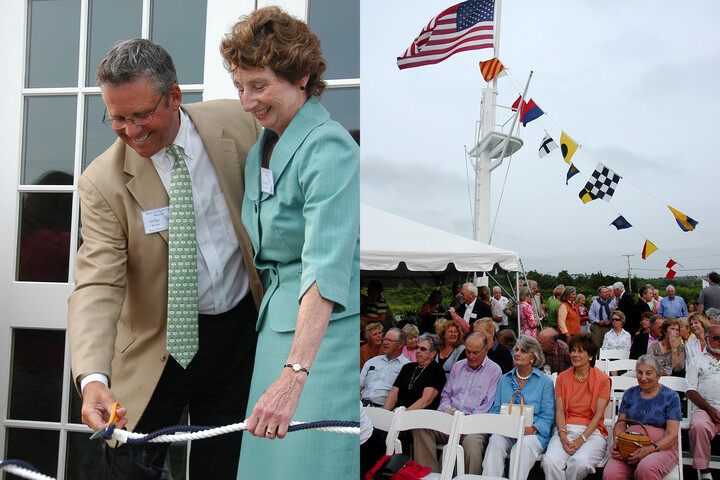 Reopened in 2008, following the renovations, the reinterpretation, and a three million dollar capital campaign, the Nantucket Shipwreck & Lifesaving Museum is the only cultural organization on Nantucket dedicated to telling the story of its heroic lifesavers and dramatic shipwrecks. Today, Egan Maritime and the Museum continue to carry on the legacy of honoring the island's selfless first responders at the annual Lifesavers Recognition Day, a tradition the organization hopes will never cease.
With the reopening of the Shipwreck & Lifesaving Museum and the successful close of a $3-million capital campaign to fund it, Egan's Board of Trustees found themselves asking "what's next?" In 2010, spearheaded by Trustee Eric Holch, ACKweather launched as the only website providing detailed reports and graphs pertaining to all things Nantucket weather. ACKweather soon became an application for cell phones, providing instant weather updates and live webcams. Shortly after, ACKweather was on all social media platforms, captivating audiences with breathtaking photos, storm updates, and daily weather forecasts. Today, it reaches over a thousand followers daily and, at the time of this writing, is on the cusp of launching an updated website and application.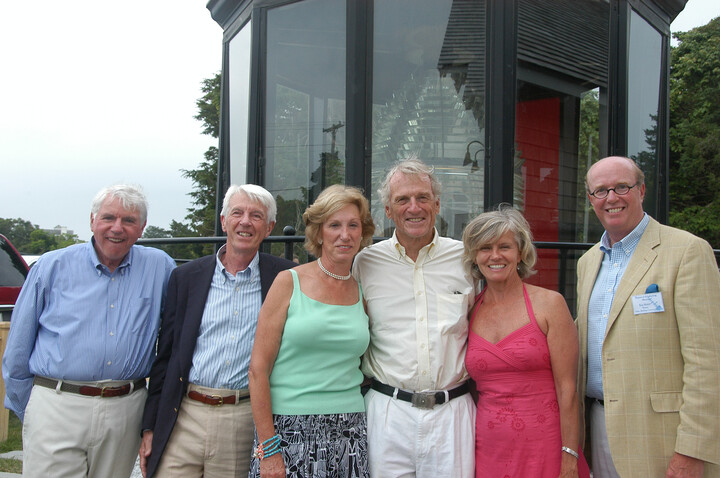 With ACKweather well established, Egan's Board of Trustees were asking themselves, once again, "What's next?" In 2011, they shifted their focus to maritime education and finding ways to inspire and teach the island's seafaring heritage to Nantucket's next generation. Led by Eric Holch, Egan purchased a Monomoy-style surfboat that was in need of repair. Grimmer raised the funds necessary for the restoration project, making the surfboat a tool for education on the island, launching a program that would soon be known as Sea of Opportunities (SOO). After the successful completion of the surfboat project in 2012, Grimmer retired. It was imperative that the next Executive Director would have the skill set to further implement SOO and to advocate for maritime education in all island schools, public and private. In July of 2012, Pauline Proch, who had served as the Executive Director of the Nantucket Community School, was named Egan Maritime's fourth Executive Director.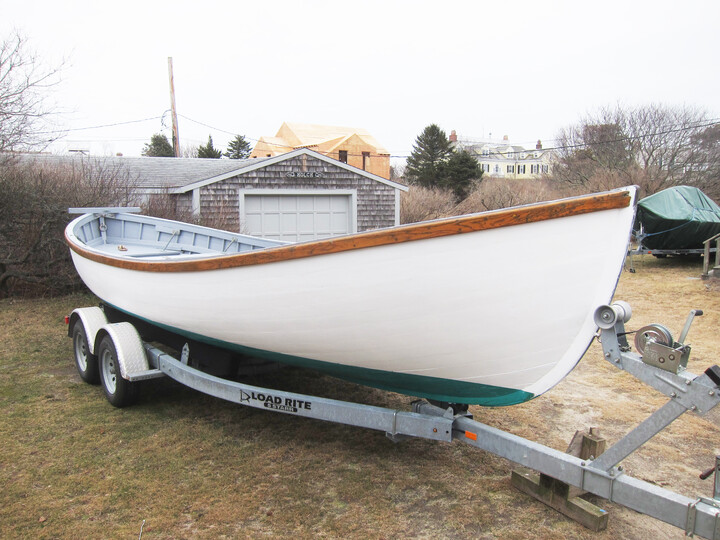 Under the charge of Proch, in 2013 Sea of Opportunities launched an unprecedented collaboration with all island schools. Sixth graders at the Nantucket Public Schools were able to partake in an elective maritime education social studies class, while all sixth through eighth grade students at the Nantucket New School and Nantucket Lighthouse School enjoyed a semester-based maritime program. The curriculum was and still is interdisciplinary, combining hands-on projects and field trips with studies about the maritime trades and sciences that are part of Nantucket's coastal community. From learning about what life was like at sea in the early 19th century to exploring the impact of erosion in Siasconset, students are gaining a better appreciation of their cultural heritage and an understanding of their island home. In 2015, after great success with the elective maritime class at the Nantucket Public Schools, the Sea of Opportunities classroom evolved into a core class for all eighth grade students.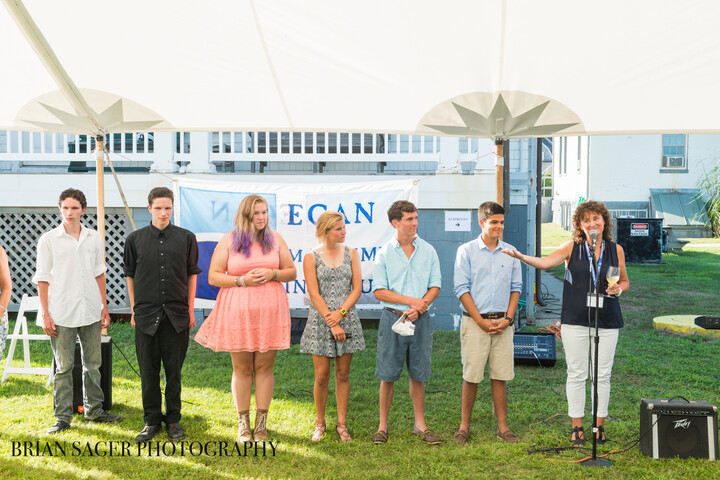 Now in its seventh year, every island student receives maritime education as part of their curriculum. Egan Maritime partners with Tall Ship Lynx and Tall Ship Fritha to give students exceptional on the water experiential learning opportunities. Starting in 2014, every summer Egan Maritime provides Tall Ship sails for local youth. Known as Student Mariners, they are part of the crew, learn how to sail a Tall Ship, and develop confidence at sea. More than fifty island youth have sailed aboard Tall Ships, and these sails have greatly impacted their futures. As of September 2018, seven Student Mariners who have graduated from Nantucket High School have gone on to maritime institutions and academies, and they all attribute their choice of education and career paths to Sea of Opportunities.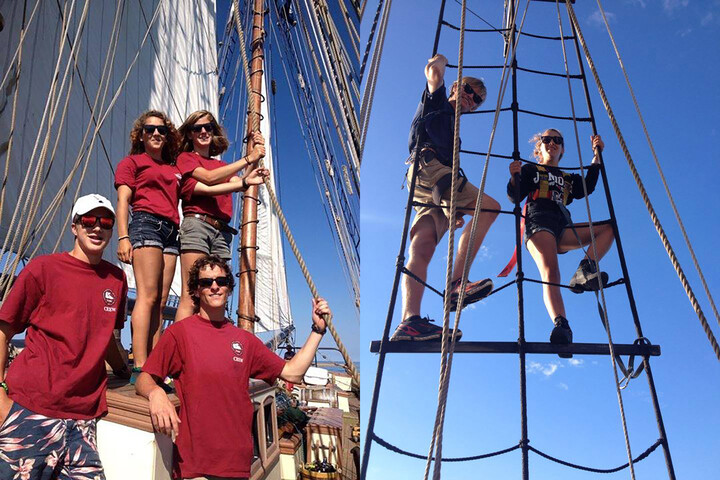 In 2019, Egan Maritime is celebrating thirty years of service on Nantucket. Bud Egan had a vision. He wanted to change, impact, and enrich his coastal community. The organization started by venerating Bud's extensive maritime art and artifact collection; today, Egan Maritime supports and operates Nantucket's only cultural organization dedicated to telling the island's lifesaving story, and it exhibits many works in Bud's collection. In a 1996 article for Nantucket Magazine, written by Philbrick, Bud said, "'I wanted to bring a whaleship to Nantucket in the worst way. It was my dream that you could see the bow of the whaleship from the steps of the Pacific Bank.'" Today, Tall Ship Lynx is anchored in the harbor all summer, her enchanting and majestic appearance recognized and appreciated by all. When Bud and Dorothy started the Egan Foundation, they wanted to positively impact the culture of the island for generations. Thirty years later, Egan Maritime Institute is doing just that.
To quote the late Walter Beinecke, Jr., Nantucket Philanthropist and friend of the Egan's, about Bud, he said "He has an extraordinary amount of determination and a remarkably clear vision of Nantucket." Twenty-three years later, it is apparent that Bud not only had a clear vision of Nantucket, but for Nantucket.