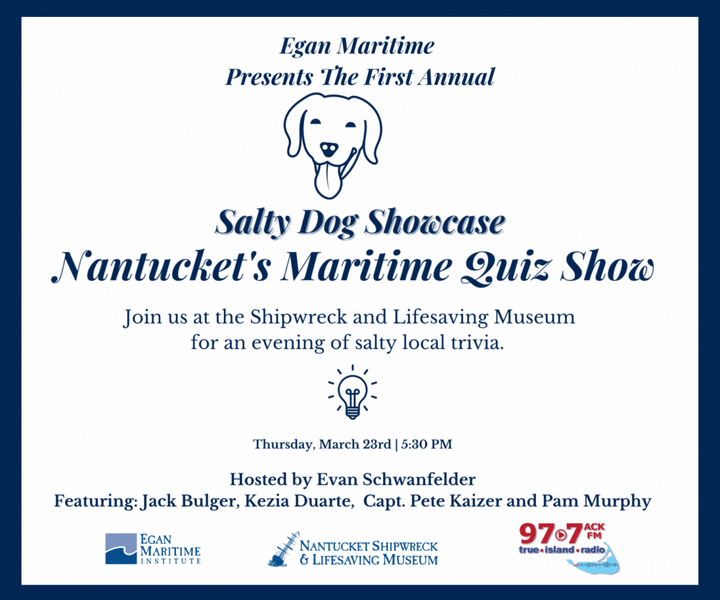 This event is SOLD OUT! Please contact cbjensen@eganmaritime.org if you have any questions.

We are excited to announce our first annual Salty Dog Showcase!
Join us at the Shipwreck and Lifesaving Museum on March 23rd at 5:30 PM for an evening of fun, music, and salty local trivia. Our host, along with a select panel of local Nantucketers, will compete in a series of trivia games with plenty of audience participation that is sure to entertain and inform.
Hosted by Evan Schwanfelder
Featuring: Jack Bulger, Kezia Duarte, Capt. Pete Kaizer and Pam Murphy.
Light Bites from 8 Arms Chief Services
Presented in Partnership with 97.7 ACK FM - True Island Radio.
The EMI Staff created the content of this program in partnership with Doug Risher from 97.7, William Ferrall
Founding & Contributing Editor of DayBreak Nantucket & Nantucket About Town. We also thank the Nantucket Historical Association and Nantucket Atheneum for their extensive research libraries and digital collections.