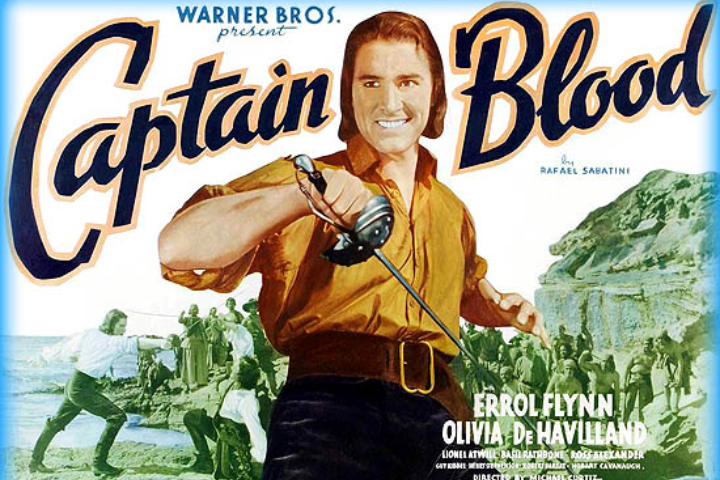 Join Egan Maritime for Maritime Movies this winter! Complimentary snacks and drinks will be available. Please register in advance.
Captain Blood is a 1935 American black-and-white swashbuckling pirate film from First National Pictures and Warner Bros. Pictures, produced by Harry Joe Brown and Gordon Hollingshead (with Hal B. Wallis as executive producer), directed by Michael Curtiz and starring Errol Flynn, Olivia de Havilland, Basil Rathbone, and Ross Alexander.
All are welcome to come and enjoy a "shipwreck showtime"! Worried about driving at night? The Shipwreck Shuttle will pick folks up at the Saltmarsh Center at 4:00 pm. To sign up for the shuttle, contact Laura at the Saltmarsh.