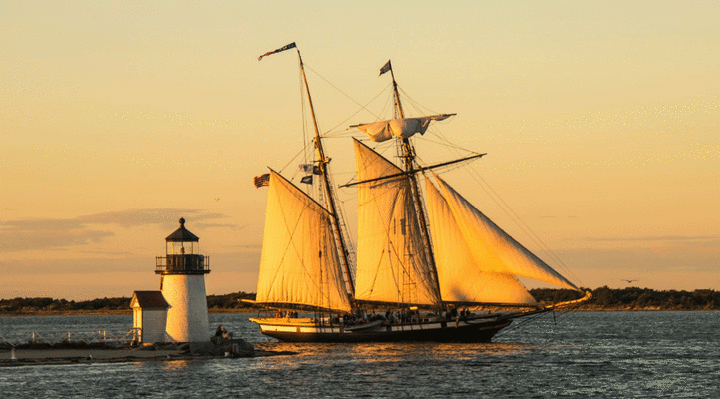 New in 2023! Egan Maritime is pleased to offer an additional, more in-depth sailing experience aboard Tall Ship Lynx. The Tall Ship Adventure Sails are day-long expeditions for young adults. Sailors will board the ship in the morning and take on the role of the crew for a sailing tour that offers in-depth, traditional tall ship sailing skills.
On a trip of this length, student mariners learn all the ship's parts and work directly with professional sailors to gain foundational skills in marlinspike seamanship and build their teamwork and leadership skills.
Ages 12-17*
9:00 am-3:00 pm.
Lunch and Launch fees included.
EMI Members $35, Non-Members $45.
July 6th
July 13th
Aug 3rd

*If your child is interested but not 12 years old quite yet, please email kfalck@eganmaritime.org

We understand that plans change! Because we are a small non-profit, cancellations make it challenging for us to manage program enrollment. Tickets to all EMI programs are fully refundable up to three days before the scheduled program. Tickets are non-refundable if you cancel within 72 hours of the scheduled program. Tickets are eligible for an exchange before the date and time of the scheduled program. If you wish to reschedule, please contact us at egan@eganmaritime.org
While EMI intends to provide all programming as scheduled, occasionally, we have to cancel or reschedule for unforeseen circumstances. In the event of a cancellation by us, we will make every effort to provide a ticket exchange at an amenable date and time to both parties and if we cannot, we will refund the purchase and credit the original payment method.