May 21, 2018 · Museum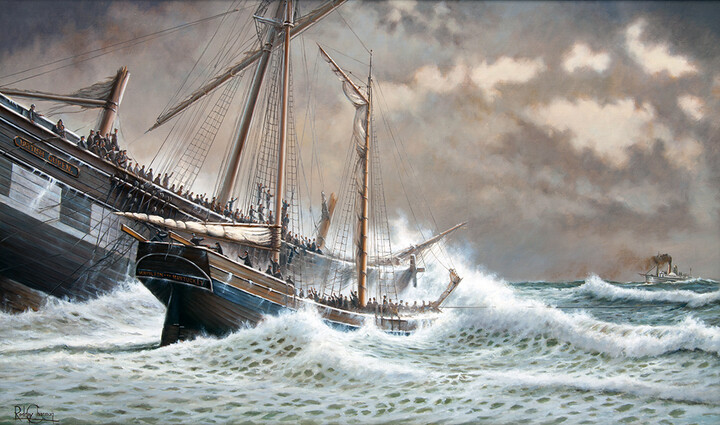 On Saturday, May 26 Egan Maritime's Nantucket Shipwreck & Lifesaving Museum will open for its fiftieth year since incorporation in 1968. Opening with the museum is the 2018 special exhibition, Courage & Calamity, Fifty Ships Against the Sea.

Hundreds of years ago more than 200 merchant ships passed by Nantucket every day. Forging through wind and waves, some never made it to their final destination, foundering, instead, off the treacherous shoals that surround our tiny island. Shipwrecked! These are the stories of some of the more than 700 ships that wrecked in Nantucket waters and the brave men and women who came to their rescue.
Special exhibition features include:
Visit the Captain's room on a ship and chart your own course
Climb aboard a merchant ship to steer through stormy seas
Read about the ships that wrecked and the brave Nantucket lifesavers
Featured shipwrecks include:
British Queen, December 1851
Conanchet, January 1857
Poinsett, August 1870
Oregon, August 1885
Austen Locke, December 1885
Antoinette, January 1889
Asia, February 1898

Thank you to the individuals and businesses, listed below, who generously supported Courage & Calamity. Their contributions ensure the heroic stories of Nantucket's lifesavers remain an integral part of the island's maritime culture:
Diana Taylor Brown in memory of Colin H. Brown
EganSign
Novation Media