Sep 22, 2021 · Events
On September 11, 2021, Egan Maritime Institute held its Lifesavers Recognition Day at the Nantucket Shipwreck & Lifesaving Museum. Annually, Egan Maritime, along with Nantucket Cottage Hospital, choose to honor that tradition by recognizing modern-day lifesavers.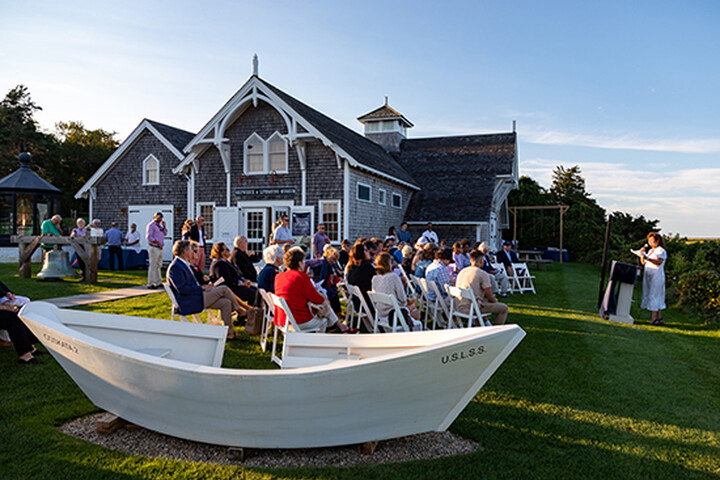 The 2021 honorees were Griffin Harkins, Cyrus Dos Santos and Allexis Resende. On June 20, 2021 (Father's Day) the 3 men were fishing when they observed a father and his two daughters wading out into the current at Pocomo Head. It wasn't long before they noticed the family was in distress. Griffin, Cyrus and Alex entered the water and began fighting against the current. After some struggle, the men were able to get everyone to shore safely.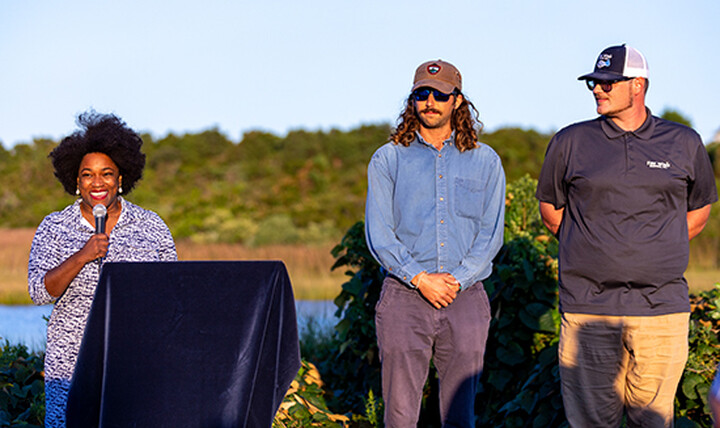 Cyrus reported that the response team was amazing and very fast. Each year, on September 11, we honor all first responders. Both twenty years ago at The World Trade Center and now, in the time of COVID-19, it is heartening to know that Nantucket's first responders continue to serve and protect all of us. And it is equally impressive that three young men went out of their way to help two little girls who might have drowned without them. Griffin, Cyrus, and Alex are true first responders, helping others without giving a thought to potential danger to themselves. It is for that reason that we honor their selflessness with the Maurice E. Gibbs Commendation Award for their bravery.