Sep 26, 2019 · Sea of Opportunities
Waves of Opportunites in the Maritime Industry
By Michelle Cartwright Soverino

Thursday, September 26, 2019 is World Maritime Day, established by the United Nations via the International Maritime Organization to recognize and celebrate the maritime industry's vast impact on the world's economy. For Egan, World Maritime Day is an occasion to spread awareness about our Sea of Opportunities maritime education program and the many ways the maritime industry impacts island life, while also providing a stockpile of future career possibilities for Nantucket's youth.
Did you know that 75% of the world's goods are transported by sea? Or that 60% of U.S. energy is transported by ship? Were you aware that aquaculture is the most resourceful means of creating protein for human consumption and bringing food security to vulnerable communities? The goal of Sea of Opportunities is to expand local youth's knowledge of Nantucket's seafaring heritage, and give them a platform to foster a deeper connection to their coastal community, all the while introducing them to careers available in the maritime world.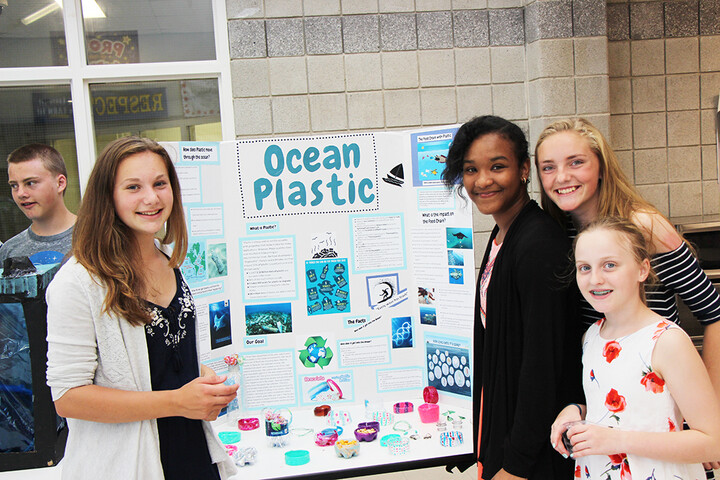 Inspiring students to pursue a maritime career not only comes with job security for the foreseeable future, but also great economic gain. The cost of a maritime education is low when compared to starting salaries in the industry, and there is a high demand for officers and skilled workers. From sciences to commercial fishing, naval architecture to ocean engineering, and to the vital role of the United States Coast Guard, Merchant Marines, and off shore oil, the maritime industry truly offers a career for any and all students.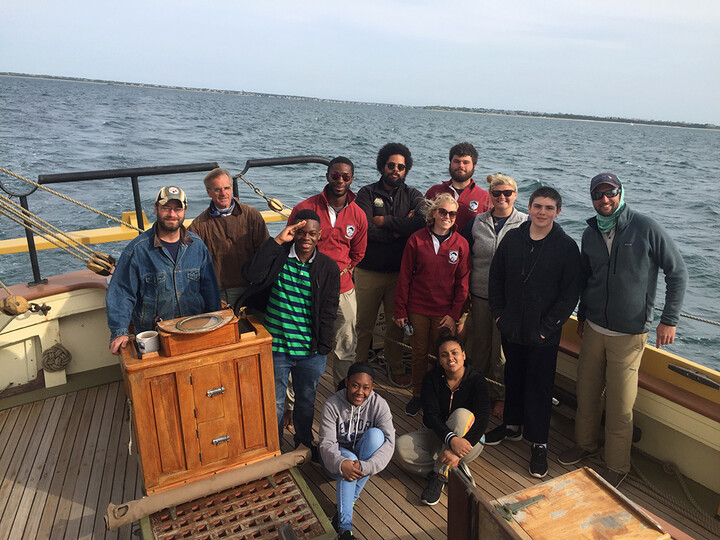 Points of Interest/Why the Maritime Industry is a Great Option for Nantucket's Youth
The United States Cost Guard's Maritime Commerce Strategic Outlook published in October 2018 states that annually in the U.S.:
23 million maritime jobs are sustained;
$4.6 trillion is earned in the maritime industry;
90% of U.S. imports enter and exports exit by ship.
It is projected that by 2025 the worldwide demands for waterborne commerce will more than double with 41 states having navigable waterways.
In the U.S. alone we have 95,000 miles of shoreline, 361 commercial ports (a major economic source for cities and states), 20,000 bridges and 50,000 Federal buoys, beacons, and ranges.
In 2015, the U.S. commercial and recreational fishing industries supported 1.62 million jobs and generated $208 billion in economic activity. In 2016, the U.S. exported $28 billion in fish products.
The State of Washington's Department of Commerce published in their Strategic Plan for the Maritime Sector 2017 – 2019 that:
Every job in the maritime industry supports 1.6 jobs elsewhere in the economy;
For every $1 million in sales, another 10 jobs are supported elsewhere in the economy;
Industry wide, revenues have grown 6.4% per year on average with the largest growth rate in Maritime Logistics and Shipping, with a robust 10.2% increase;
Maritime jobs have the best average pay of all major economic industries, and in 2012 the average wage nationally for maritime workers was $70,800;
The sector is known for its "Living Wage Job" and supports a growing population;
The maritime workforce is aging, as of 2013 the average age of a professional was upwards of 54 years old;

Looking towards the future as this workforce nears retirement, there will be an increasing need for younger talent.