May 30, 2019 · Sea of Opportunities
Dr. Amanda Bardsley Shares her Teaching Philosophy and Curriculum for the Eighth Grade Sea of Opportunities Class
Sea of Opportunities (SOO) is a maritime education program that was designed and developed to fill a void in Nantucket students' education and understanding of their island home and its extensive, beloved seafaring history. In 2012, Egan Maritime felt compelled and passionate about creating an educational experience and learning opportunities for students that would help expand their knowledge of Nantucket's maritime heritage as well as help students foster a deeper connection to their coastal community, all the while introducing them to careers available in the maritime world. Seven years later, Sea of Opportunities has impacted over 4,700 local students, and continues to grow in reach, service, and influence.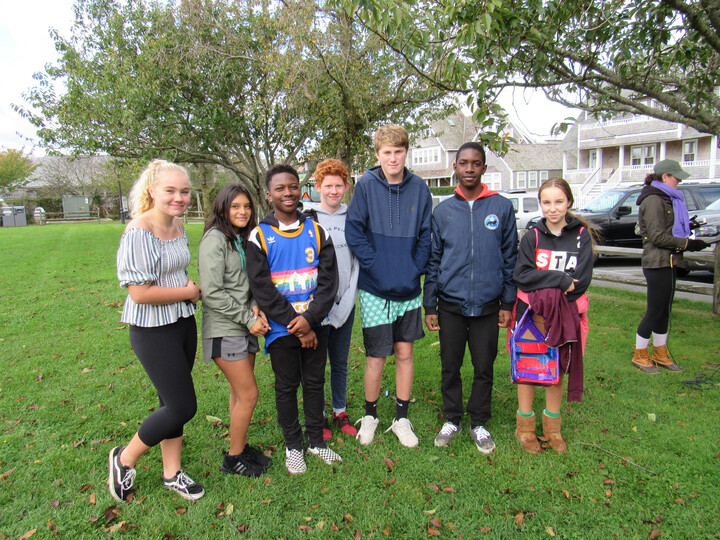 Through an unprecedented partnership, Egan Maritime began collaborating with the Nantucket Public School (NPS) to create an academic curriculum that combines interdisciplinary science fundamentals with experiential learning opportunities (hands-on lessons) and widespread connections to other disciplines, such as history and English. Dr. Amanda Knight Bardsley, PhD, the educator for what is now the eighth grade core Oceanography and Maritime studies course at NPS, designed the class to "addresses the 21st century theme of environmental literary while at the same time supporting the cultural literacy of the island."
The first year that the Sea of Opportunities was part of NPS offerings, maritime education was provided as an elective for sixth grade students at Cyrus Peirce Middle School (CPS). The year after, it was available as an elective to both sixth and eighth grade students. During those two years, SOO was a success, and NPS approached Egan Maritime about offering it as a core, fundamental course that all eighth grade students would be required to take. After obtaining the necessary funding for the program, thanks to the support of Egan Maritime's Board of Trustees and a handful of donors, the vision of a maritime education classroom came to fruition.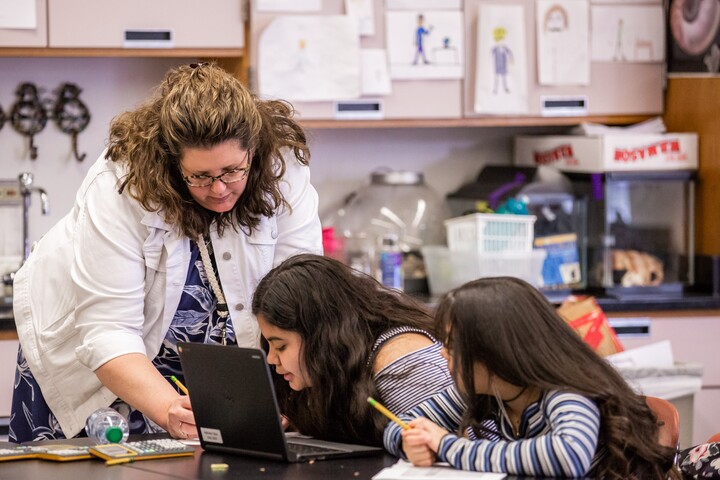 Dr. Bardsley moved to Nantucket in 2015, after completing her doctoral studies at Boston College, to assume the role as the Sea of Opportunities Maritime Educator. Prior to this, she worked within Boston Public Schools as the Assistant Director of Research & Development, K-12 Science, Technology, & Engineering. Before she began her doctorate studies, Dr. Bardsley taught high school and undergraduate chemistry for nine years and served as the high school science department chair for the latter four years. The science practice of argumentation is at the heart of her research agenda from which she has explored the development of teacher knowledge, learning progressions, psychometrically based formative assessments, and intersections between science and literacy. When asked about her teaching methods and philosophy, Dr. Bardsley wrote, "Teaching for me is not just a career; rather it is a mission to encourage all students to be inquisitive about the world around them, which requires being responsive to their individual learning needs." Egan Maritime is grateful and proud to have Dr. Bardsley at the helm of the Sea of Opportunities education program and eighth grade classroom.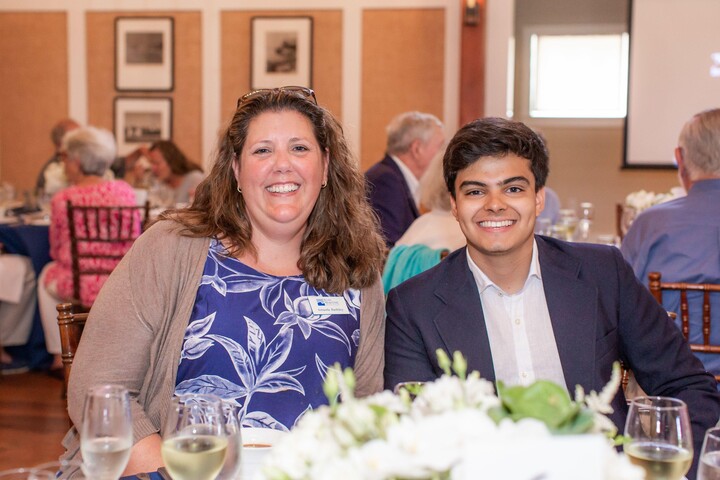 After several years of teaching the class, Dr. Bardsley has developed the Sea of Opportunities CPS curriculum to follow an ocean science literacy framework. The course outlines major elements and topics taught in a traditional oceanography class, while simultaneously covering different maritime vocations and sciences. Dr. Bardsley also tries to connect her units and lessons to Nantucket, ensuring that the students develop a connection to their island home and seafaring roots. Recently, Dr. Bardsley commented that she hopes that her students "understand more about Nantucket's maritime vocations and sciences, while gaining a global understanding of human impacts on the ocean." She has modified and extended certain units over the four years she has been teaching this class, but the major themes and objectives remain the same.
Sea of Opportunities is a unique education program because of its emphasis on experiential learning opportunities. Dr. Bardsley works tirelessly to develop new, engaging lessons that cater to a range of academic abilities by having multiple entry points in the curriculum. When explaining this concept, she described her course by saying that there are "multiple means of engagement, such as questions and everyday examples, representations, as in visuals and demonstrations, and multiple forms of expression, such as reading and writing, that students have the opportunity to engage and connect with. This variety in my curriculum provides students with different opportunities to make sense of what they are learning, and it's a way to support all students and their learning abilities."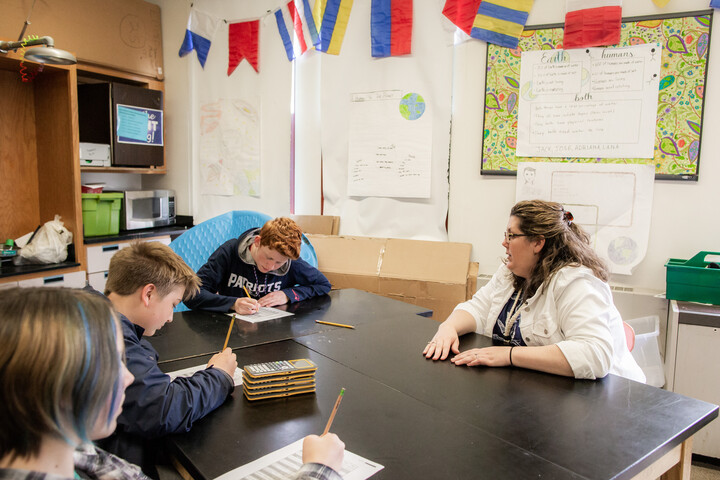 Furthermore, students in Dr. Bardsley's class are taught social emotional skills that help enhance their learning, understanding, and engagement with the material and each other. Throughout the year, there are multiple projects and lessons that require students to work together, collaborate in teams, and effectively communicate. One of the hallmark examples of this ideology is the Cardboard Boat Race at the beginning of the school year. In teams, students are asked to design, build, and race a cardboard boat that will be tested for durability, floatability, and seamanship during the annual race in October. On this project, Dr. Bardsley commented "the engineering design project happens at the beginning of the year to set the stage. It emphasizes collaboration within the entire eighth grade class. It's a real bonding team event."
In addition to designing and developing her course, Dr. Bardsley also connects students with their community by bringing them to different organizations and introducing them to men and women involved in maritime careers and trades. Every year, the students have the opportunity to sail on Tall Ship Lynx and to attend field trips that allow them to interact with influential and important members of Nantucket's maritime community. Dr. Bardsley commented, "SOO provides students with a broad array of community learning experiences. It helps connect students to their interests, which is invaluable."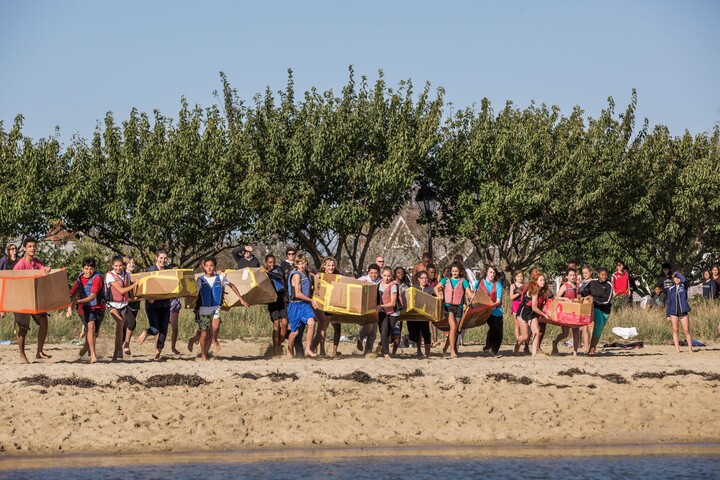 Egan Maritime is proud of the Sea of Opportunities program, classrooms and impact. Our work is made possible because of the support of our loyal donors and their thoughtful contributions. We thank them for helping us educate island youth and informing the next generation of mariners and community leaders. They are furthering our mission by inspiring the appreciation and preservation of Nantucket's maritime heritage, and we are truly grateful.