May 28, 2020 · News
While the museum remains temporarily closed, the public can still be treated to a virtual experience of what the Nantucket Shipwreck and Lifesaving Museum has to offer.
You can continue to enjoy exhibits and artifacts ranging from the Breeches Buoy, an ingenious shore-to-ship rescue device akin to a zip line today (see below)

And hear and learn about "The Wreck of the W.F. Marshall." In March, 1877, the newly constructed Surfside Life Saving Station spotted the ship in distress and quickly responded, saving all souls aboard including a large, black Newfoundland dog. A steward on the ship, and Marshall's best mate, also used the Breeches Buoy to be rescued. How did Marshall get rescued, and how did he become a legendary Nantucket dog? Check out the virtual museum experience. And kids of all ages will love the story!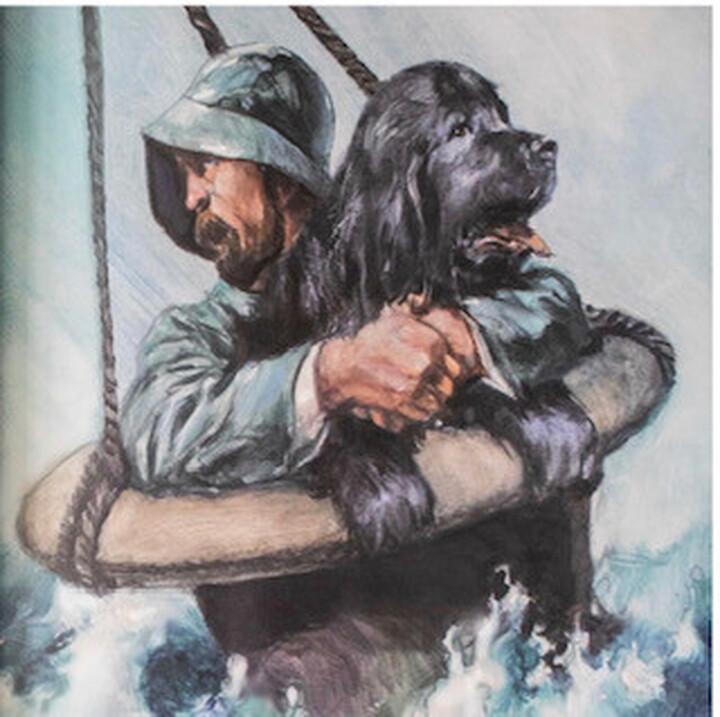 The Museum is on the Lingar network, a Boston-based mobile application for cultural attractions. Lingar lets visitors unlock interpretive text, audio, video and augmented reality on smartphones or tablets.
On your smartphone or tablet find the free Lingar app at the Apple App Store or Google Play Store. Create a login account with your email or through Google or Facebook. Once signed in select venue: Nantucket Shipwreck & Lifesaving Museum and enjoy each individual panel that has a fascinating story behind it.
.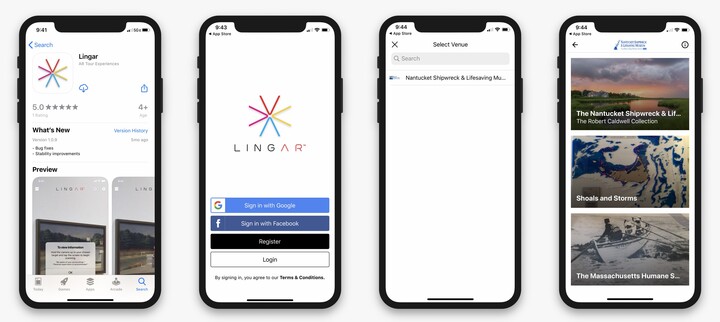 Lingar is powered by your mobile device's camera when inside our museum. But until we reopen one can choose the menu icon (upper left three bars) to experience our selected exhibits from home. Most of the exhibits come with audio and video explanations. Just tap on those audio or video icons within the exhibit.
Chuck Allard, Museum Manager, commented "What's especially exciting about this new way of presenting exhibits and hearing the stories of rescues is that visitors now have the option to dig deeper or move on. If you want to learn more about an incident or an object, right then and there you can check it out by audio, video, or additional text. Augmented reality is a fancy way of saying, "There's more where that came from."
Please Support Our Museum's Effort to Continue The Mission
Support The Nantucket Shipwreck & Lifesaving Museum
This virtual experience is made possible in great part because of generous contributions from our members and donors. To support us please click HERE.