Feb 4, 2021 · News

The Massachusetts Creator Awards recognizes outstanding work in television and media within the state of Massachusetts. NCTV18 took home 4 awards that night.

This hour long show features all kinds of fun, entertaining and thought provoking elements.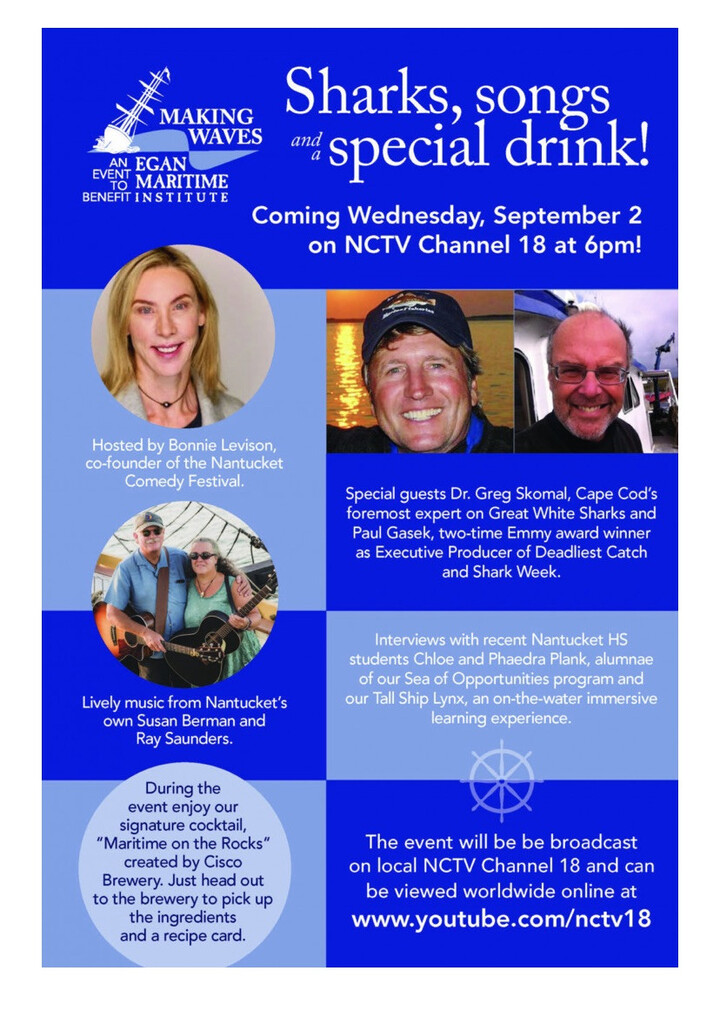 The team behind the production included:

From Egan Maritime Institute:

Creators:

Pauline Proch, Executive Director

Jeff Coakley, Director of Development & Marketing

Evan Schwanfelder, Manager of Maritime Education

Board of Trustees Members: Bob Egan, Jessica Guff, Cynthia McClintock, and Nancy Rosenthal.

Featuring:

Host, Bonnie Levison, Ryan Lanagan, Bob Egan, Chloe Plank, Phaedra
Plank, Pauline Proch, Paul Gasek, Grek Skomal, Evan Schwanfelder, Susan
Berman, Ray Saunders

From NCTV:

Producers: Dee White, Lead Producer

Main Camera, Editor, Motion Graphics

Frank Schadt, Camera B

Andrew Cromartie

Rachel Larson Devine

Lisa Getter
-------------------------------------------
This first aired on September 2, 2020, but you can still watch it here now: