Feb 8, 2023 · Museum
Shipwreck of the Week!

Week of February 6th!
If you thought last weekend on Nantucket was cold, let us tell you about Valentine's weekend in 1899.
That year, a mid-February gale swept the island resulting in an ice-blocked harbor entrance, heavy snow closed the road to 'Sconset for a week, and numerous wrecked vessels about Nantucket.
The schooner E. L. Dow was driven ashore on the back side of Coskata, and the Life-Saving Station's Breeches Buoy rescued its crew. The William Marshall was caught in the ice in the Chord of the Bay and again rescued by the Coskata Station, but this time the surfmen dragged a dory and the captain and his wife over frozen waters to Brant Point.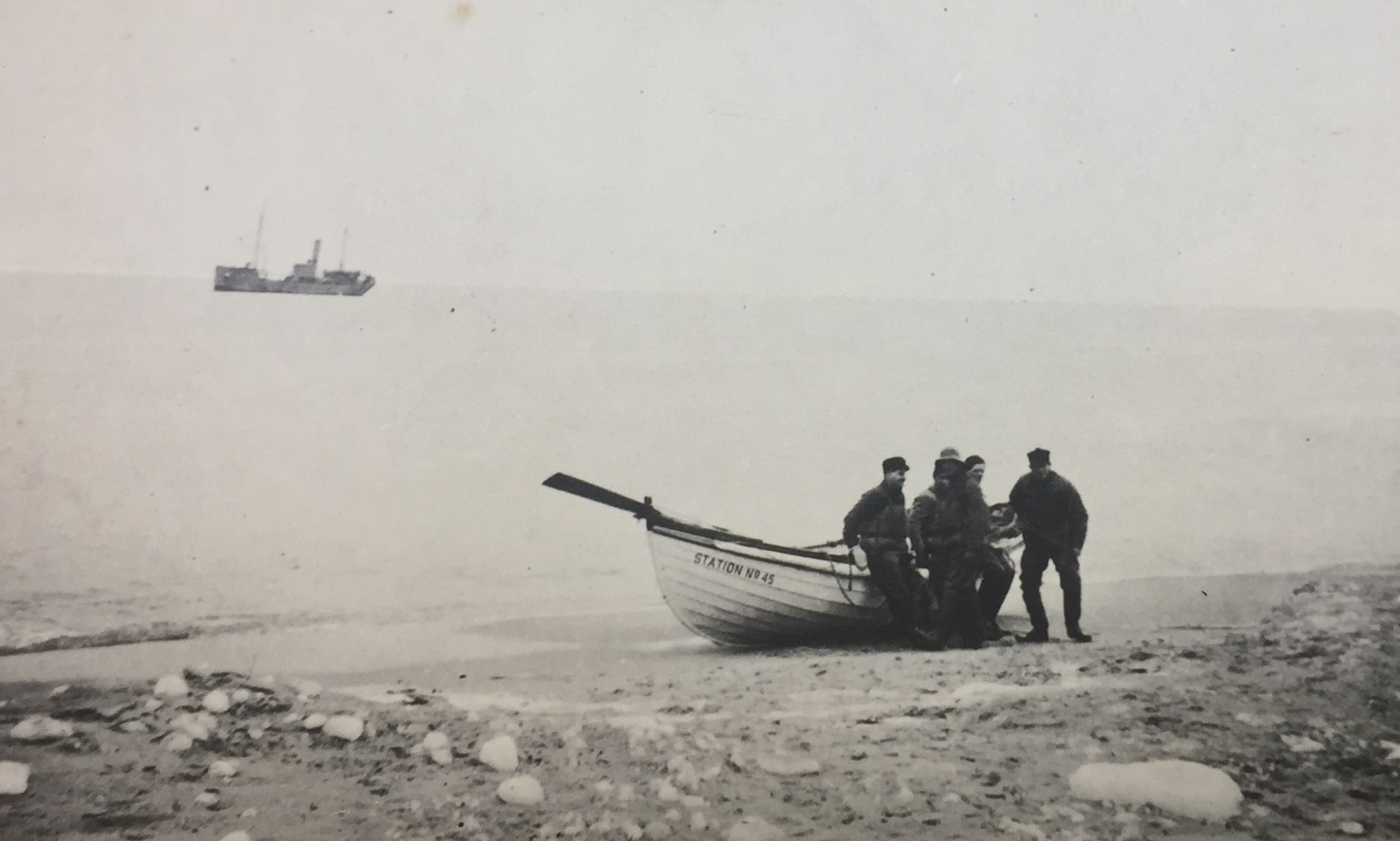 Muskeget lifesavers boarded Schooner Winnigance after it struck on Swile Island Shoal. Dry Shoal, off Eel Point, is where Edward C. Barrett and Marcus Dunham from Tuckernuck found the schooner Demozelle in dire straits. What a weekend for Nantucket heroes.
Week of March 17th!
In honor of St. Patrick's Day, Egan Maritime is showcasing an extraordinary shipwreck of the week: the British Queen. British Queen was an Irish passenger ship traveling from Dublin to New York in December of 1851. In bad winter weather, the ship was blown off course and had run aground 12 miles off of Nantucket. 200 Irish immigrants were aboard looking to start a new life in the U.S. but were sure that they dream had come to an end when the ship had run aground and become stranded. Thankfully, a Nantucket Fireman doing watch in one of the island tall church towers was able to spot this ship in distress. Local Lifesaving crews were dispatched an able to save all 200 souls aboard the ship. Today, there are still Irish descendants living on Nantucket from passengers on the British Queen. To learn more about the heroic lifesaving effort of the British Queen and more about what our Shipwreck and Lifesaving Museum has to offer, visit our website. Happy St. Patrick's Day!