Jun 26, 2019 · News
From Dockage to Dollars, Nantucket Island Resorts is Making Big Waves
By Michelle Cartwright Soverino

Since its launch in 2012, Sea of Opportunities has expanded its reach and increased its offerings thanks to the dedicated, annual support of Nantucket Island Resorts and its Nantucket Boat Basin. In addition to supporting Egan Maritime's educational offerings, Nantucket Island Resorts' generosity throughout the years includes:

Accommodating Egan Maritime's Tall Ship partners Lynx and Fritha during the spring and fall for student education sails;
Supported annual programs with sponsorship of speakers, lectures, and the Sea of Opportunities Benefit Luncheon;
Provided underwriter support of the Nantucket Maritime Festival;
Hosted Sea of Opportunities Students at the Nantucket Boat Basin;
Promoted Egan Maritime's Nantucket Shipwreck & Lifesaving Museum to its patrons;
and so much more.

To date, Sea of Opportunities has had more than 4,700 student interactions (field trips, classroom visits, and school collaborations); taught 1,600 students in Sea of Opportunities classes; coordinated 2,459 students on Tall Ship field trips; and created opportunity for 71 local youth to sail a Tall Ship as an Egan Maritime Student Mariner. None of this would have been possible without the kindness and generosity of Nantucket Island Resorts and its Nantucket Boat Basin. We are proud to recognize them and thank them for their participation and believing in our mission. Together, we create big waves for island youth.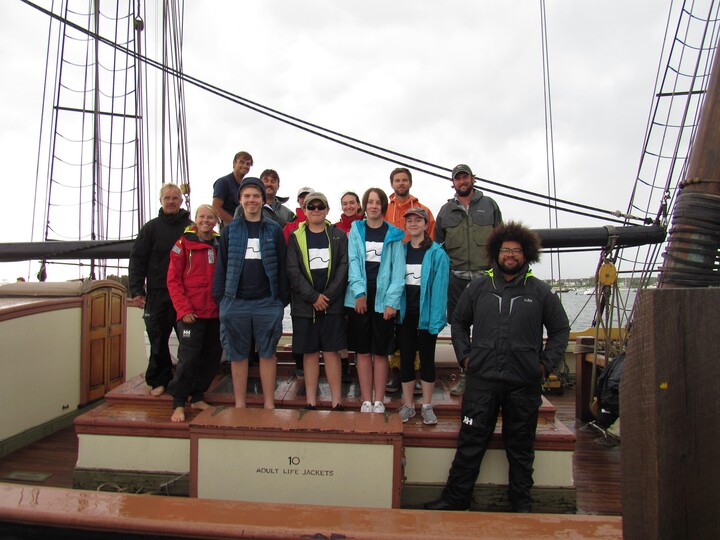 Wave Makers
Wave Makers are Egan Maritime's Change Makers. They advocate for our mission and support our programs. Of most importance, they spread awareness and go above and beyond in their leadership. To learn more about the many ways you may support Egan Maritime and make big waves with your philanthropy click here.