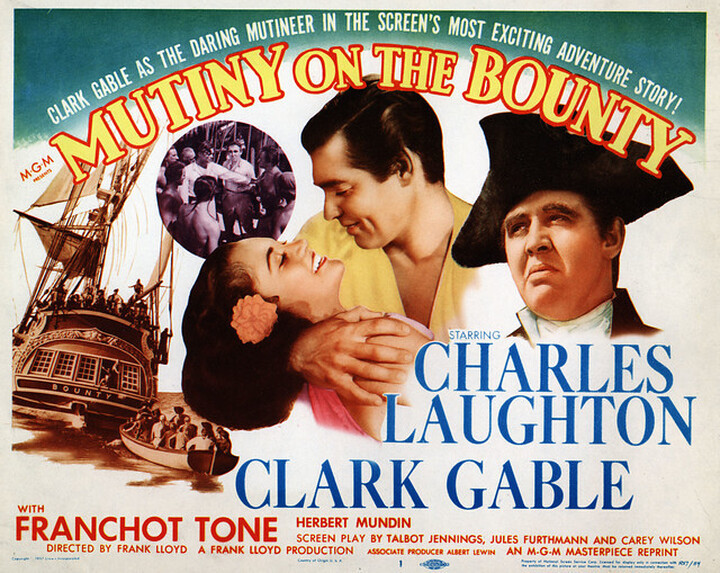 This film will be screened at 3 Freedom Square. - Egan Maritime's Administrative Offices.
Mutiny on the Bounty (1935)
Starring: Charles Laughton
Clark Gable
Franchot Tone
First mate Fletcher Christian leads a revolt against his sadistic commander, Captain Bligh, in this classic seafaring adventure, based on the real-life 1789 mutiny.