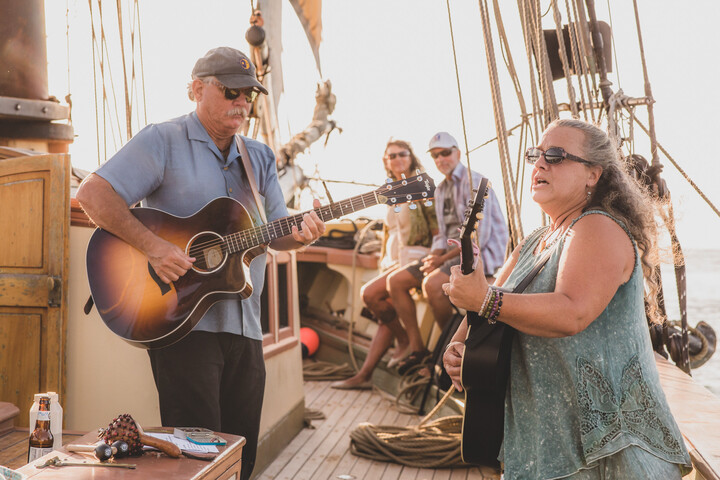 Climb aboard Tall Ship Lynx for a beautiful sunset sail in Nantucket Sound while a local musician teaches and plays sea shanties!
You'll get to sing along with your family and even get a chance to help the crew sail the ship. This sail is BYOB. You are welcome to pack snacks as well! Reservations are on a first come, first serve basis.
Launch departs from the Nantucket Launch Services Dock on Straight Wharf at 5:30pm, and launch fee is included in the ticket price.
* Rescheduled from July 25th to July 20th!
We understand that plans change! Because we are a small non-profit, cancellations make it challenging for us to manage program enrollment. Tickets to all EMI programs are fully refundable up to three days before the scheduled program. Tickets are non-refundable if you cancel within 72 hours of the scheduled program. Tickets are eligible for an exchange before the date and time of the scheduled program. If you wish to reschedule, please contact us at egan@eganmaritime.org
While EMI intends to provide all programming as scheduled, occasionally, we have to cancel or reschedule for unforeseen circumstances. In the event of a cancellation by us, we will make every effort to provide a ticket exchange at an amenable date and time to both parties and if we cannot, we will refund the purchase and credit the original payment method.