Aug 20, 2019 · Sea of Opportunities
2019's Student Mariner sails were "truly something to remember."
By Michelle Cartwright Soverino


This past June, twelve Nantucket youth took part in three overnight sails aboard Tall Ship Lynx as Egan Maritime's Sea of Opportunities Student Mariner class of 2019. Eight middle school students sailed from Nantucket to Vineyard Haven, MA, and/or Woods Hole, MA, on one-night or two-night sails, and four high school students enjoyed a five-day sail to Mystic Seaport, CT, with a stop in New Bedford, MA, on their return voyage. Each sail is fundamentally unique, yet all students share the same transformative experience.
From the moment they board Lynx, participating students are expected to be a learning member of the crew working the sails, standing watch, and helping with the upkeep of the ship while also getting a rudimentary knowledge of Tall Ship sailing. When the students complete their sailing assignment, they are known as Egan Maritime's Student Mariners.

Before returning to shore, Schwanfelder asks each student to take a moment and reflect on their voyage aboard Lynx. This is part of his curriculum while under sail. "In a culture that is constantly distracting students with screens and consumption, asking the kids to take a moment and pause on the challenges, growth, and surprises from their sail is a fundamental practice. How often are they asked to just sit and be thoughtful? It's great for them and their sense of accomplishment before putting their feet back on land, and it is also rewarding as an educator to read their own perspectives on this truly remarkable experience they just had," shared Schwanfelder.

The following are reflections from 2019's high school Student Mariner sail.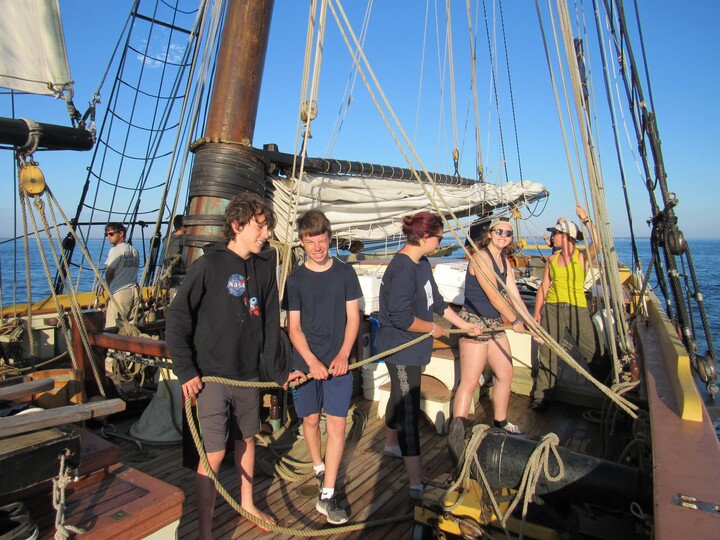 Morgan A.

Well to start off, this trip went better than I'd ever imagined. Not like I thought it was going to be bad, but I learned, worked, and communicated with people who I'd never thought I would associate with. All my life I've been mainly independent and it's nice to depend on someone once in a while and this crew did an amazing job on doing just that. One of my main worries was with how I was going to get along with the other students, which ended up being quite good. I know that once school starts I will be talking with them more because before this trip I haven't spoken to any of these students before. But now that we've lived together on this boat for 5 days, I think we all have a pretty good bond than we ever would if we weren't on this voyage. I loved going to the aquarium and the Seaport Museum, especially seeing the Morgan. I genuinely feel like a part of this crew and the Lynx itself definitely holds a place in my heart. I guarantee I will have a tattoo of this ship somewhere on my body in the next couple of years. I will remember this voyage forever and treasure it deeply. I think the most stressful part of this trip was the boat checks, first run through was definitely confusing and mind boggling. But after the next two or three checks I was able to get the hang of it and knew what needed to be checked and recorded. I was even able to go down to the engine room and record everything with no help. I'm glad I was able to laugh and get to know everyone so well by telling stories and asking questions about their life. All the crew members are so unique in their own ways; I admire every single one of them. I think the most exciting and nerve-wracking thing I did on the ship was get onto the head rig. Never in my life did I think I was ever going to do that, but I did and I'm proud of myself for coming out of my shell so much by doing that. Truly something to remember. I am beyond thankful for every person on this ship. I would recommend every student on Nantucket to take this voyage, and the fact that you chose me specifically warms my heart. Thank you.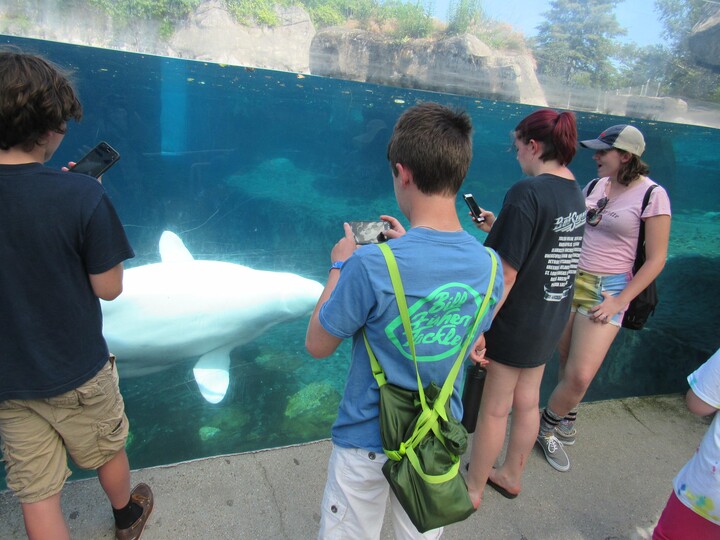 Aidon R.

So on the trip, I came in not knowing a single thing about sailing and I did not know anybody only Garner. He was my only friend or person I knew, but by the time I was done I had gotten so close with everyone aboard. I've bonded and like so much in such a short amount of time…. This was definitely the best choice and anybody that has a chance to come on the trip most definitely should.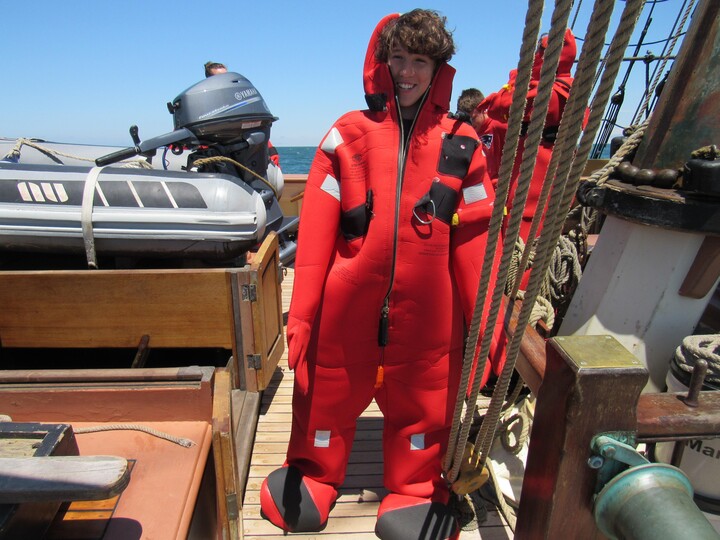 Garner R.

During my voyage on the Lynx I had a lot of fun. But I was needed to get work done to have fun. My favorite part of the voyage was Mystic. I loved the old town that we went to. It was very cool seeing the things that the blacksmith made and how to make rope. Also the Morgan Whaling Ship was pretty cool. I also liked when we went to Mystic Pizza. I like the history of it. I liked the crew and how they were very welcoming and nice as well as funny. Some things that I didn't enjoy as much were cleaning the hevels and rope burn. The night watches were tiring but okay. Just like my last voyage on the Lynx I gained much information to build on and I got that I was able to do much more and the crew helped me know more. I thought that seeing lightning during the anchor watch was cool and going swimming was a lot of fun too. I liked the food very much. I thought it was cool meeting new crew that I haven't met before. In all it was a very fun and enjoyable trip.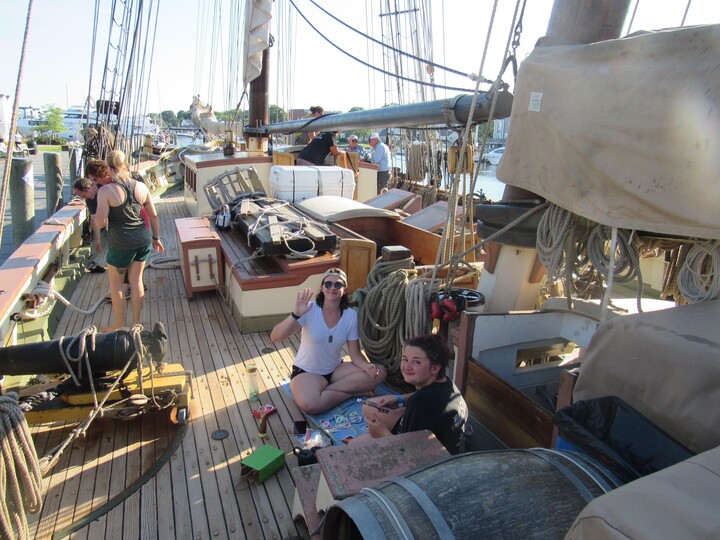 Erin M.

I would really love to do this Lynx sail again! I have learned so much and saw so much! Last year I said that I wouldn't want to go again if I didn't have the same crew, now I realize that's not it. Sure who you're with plays a huge part of whether or not you enjoy the sail, but many other things play a part in that too, the boat, where you get to go, what you do, and much more. I love my crew from the Fritha and my crew from the Lynx, and I wouldn't want to change a thing about either of them, but I'm sure I will love whatever crew I am with. I love sailing and being on the water and who you are with plays a role.
High School "Lynx" Sail Photo Gallery
To enjoy pictures form 2019's middle school sails, please click here.