Jun 14, 2019 · Sea of Opportunities
The First Student Mariner Sail of 2019 Leaves Port
By Michelle Cartwright Soverino


This morning on Commercial Wharf a group of Student Mariners set sail aboard Tall Ship Lynx on the first overnight Sea of Opportunities sail of 2019. Launched in 2014, Student Mariner sails have become an integral offering of Egan's maritime education program. The students learn and work alongside Lynx's crew, while also learning about navigation and boating safety from Egan's onboard educator, Evan Schwanfelder.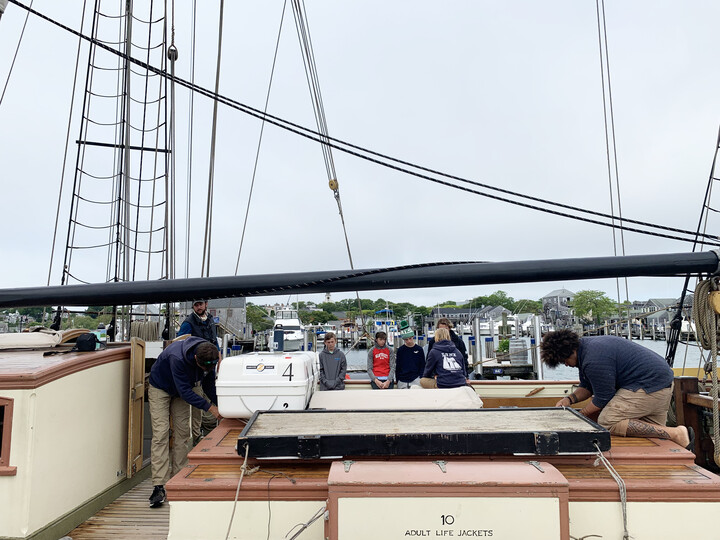 After boarding the ship and meeting the crew, the Student Mariners enjoyed an in-depth safety briefing, toured the ship, and reviewed their role and the order of command that will inform their time on Lynx. Soon after, they were making their way out of Nantucket Harbor and into the Sound, to then begin their sail to Vineyard Haven.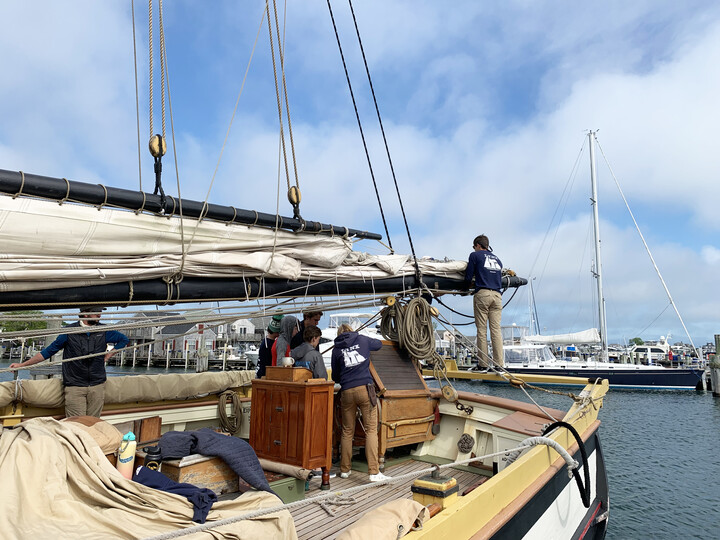 While under sail, Student Mariners learn the role of a crew member and how to handle and manage the sails and ropes. Team work, self confidence, comfort speaking and giving directions, while also taking orders--all are part of their transformative experience.

Tall Ship Lynx has been a dedicated partner since the student overnight sails began in 2014. With a mission rooted in education, Lynx is an ideal ship to send Nantucket students on to learn about sailing while also connecting to their island home's vast seafaring heritage.

Thanks to the loyal support of Egan Maritime's members and donors, the sails are offered free of charge and students are asked to submit an application to be considered for one of the sails. In 2019, twelve students will participate. Eight middle school students will take part in two overnight sails, and four high school students will enjoy a five-day sail.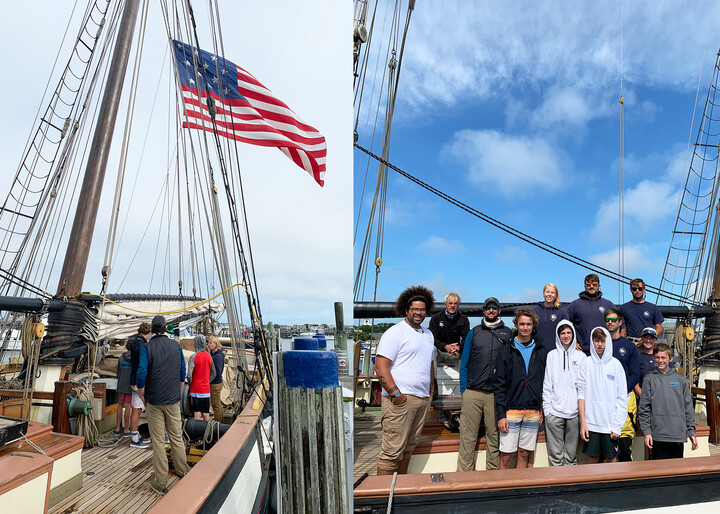 To learn more about Egan Maritime's education offerings, click here.