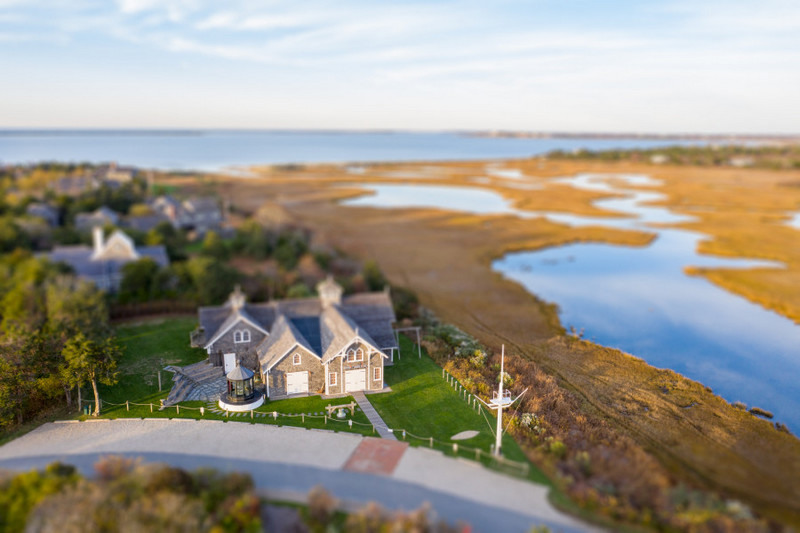 The Nantucket Shipwreck & Lifesaving Museum is currently closed this winter. However, we are opening the doors to the Museum for a handful of public community programs. Curious minds of all ages will be able to explore the museum and partake in a series of programs designed to celebrate and promote Nantucket's maritime history. Check out our Programs calendar to learn more and attend one of these great programs!

The Nantucket Shipwreck & Lifesaving Museum, an affiliate of Egan Maritime Institute, is dedicated to honoring Nantucket's history of shipwrecks, lifesaving, and rescuers. The museum sits at the edge of Folger's Marsh, and the grounds are open year-round. The public is welcome to visit one of the most scenic sites on the Island for the view, enjoy a picnic, or watch the wide variety of birds interacting on the marsh

Hours and Directions
158 Polpis Road
Nantucket, MA 02554
We are open for the 2023 season: May 26th - October 9th
Monday - Saturday : 10:00 AM - 5:00 PM
Admission:
Members: Free
Adults (18+): $12
Seniors (65+): $9
Youth (6-17) and College Students: $9
Children (5 & Under): Free
Active & Retired Military: Free
Need a free ride to the Museum?
Catch the Shipwreck Shuttle from Visitors Services, 25 Federal Street, on the half-hour, starting at 9:30 AM - 3:30 PM, returning from the Museum on the hour (last ride at 5:00 PM), Monday through Saturday from May 29th through October 9th.

Tours, Etc.:
We are usually able to accommodate special requests for tours or social events throughout the year, so please feel free to contact us at (508) 228 1885 or museum@eganmaritime.org


2022 - Daily Programs & Activities!
Our outdoor programs are on pause for the winter. We look forward to relaunching these programs this summer.

Museum Talks and Tours
Included with your admission to the museum is a guided tour of our exhibitions with one of our trained interpreters. These tours are a perfect way to get an introduction to the exciting stories in our collection!
Plus new this year, our Collections team will offer brief presentations, which will dive deeper into stories and topics covered on the tour. In addition, patrons will be treated to a new program called: 'Collection Curiosities' will feature an in-depth look at one of the treasures from our collection.
Daily Family Activities
Join us every weekday July 5th - August 26th for drop-in kids/family activities at the museum! Activities rotate throughout the week from 10am - 4pm and give kids an opportunity to engage hands-on with topics from the museum like Morse code, sail power, rope making, signal flags, and knot tying. And you won't want to miss our demonstrations of a shore to ship rescue when we set up our breeches buoy twice a day at 11am and 2pm! Activities are designed with kids 6-12 in mind but are adaptable for those younger or older too!
The Museum's Maritime Collection
In the 19th Century, hundreds of ships passed by Nantucket Island each day, all navigating without the benefit of modern nautical technology. As a result, unpredictable storms, dense fog, and strong currents often caught even the most experienced sailors off guard. In addition, treacherous shoals and inclement weather led to over 750 shipwrecks in the island's waters. As a result, the area was often called "a graveyard of the Atlantic."
Founded in 1968 as the first museum in America devoted to honoring volunteer and professional lifesavers, The Shipwreck & Lifesaving Museum preserves the memory of Islanders. They risked their lives to save mariners from the perils of the sea. Their inspiring stories come from men and women of the Massachusetts Humane Society, US Life-Saving Service, and the United States Coast Guard.
Although the collection greatly expanded over the years, founder Robert Caldwell, a US Coast Guard veteran of World War II, donated land and his private accumulation of lifesaving equipment to establish the museum.
"This museum could not be better" —TripAdvisor Review

The Nantucket Shipwreck & Lifesaving Museum's permanent collection is due largely to the vision of Robert Caldwell, who returned home to Nantucket after serving aboard the United States Coast Guard Cutter Spencer during World War II. Deeply affected by his personal experience and intrigued by stories of the Coast Guard and its roots, Caldwell began collecting objects related to Nantucket's history of shipwrecks, lifesaving, and rescuers. In 1967 he donated his collection and a piece of his property for what was to become the Nantucket Shipwreck & Lifesaving Museum.

"A rare gem of a museum." —TripAdvisor Review
Rent the Museum for Your Special Event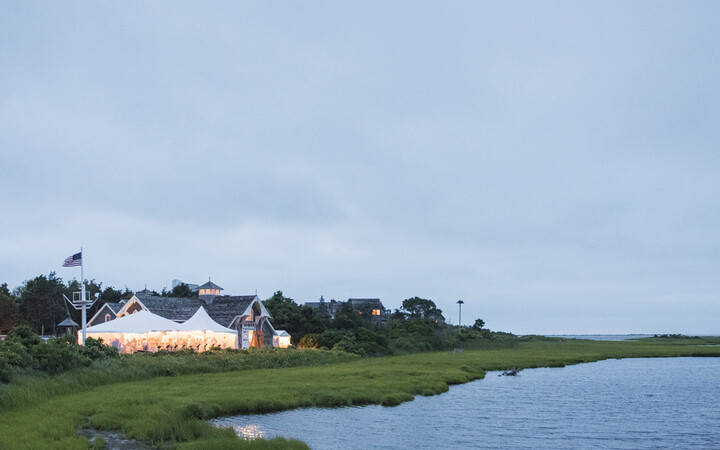 Remarkable events begin with unforgettable venues.
Remarkable events begin with unforgettable venues.
Call (508) 228-1885 or email museum@eganmaritime.org to inquire about hosting your memorable moment at Nantucket's hidden gem.

Annual Featured Exhibitions
Each year, we produce a featured exhibit to enhance or expand the story of lifesaving on Nantucket.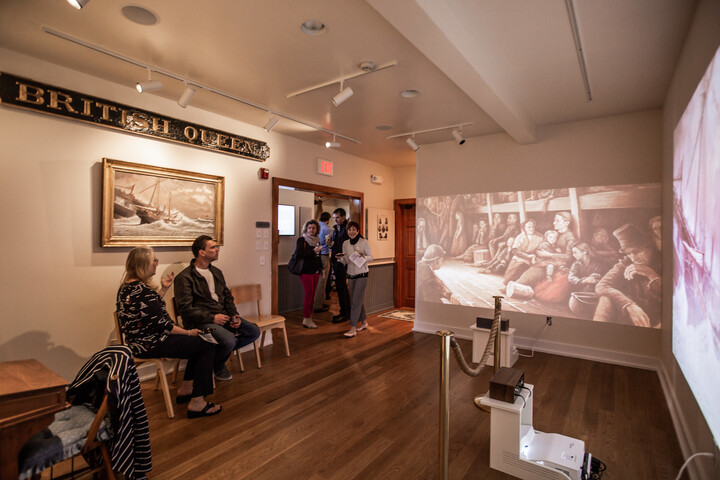 Lifesavers Recognition Day Award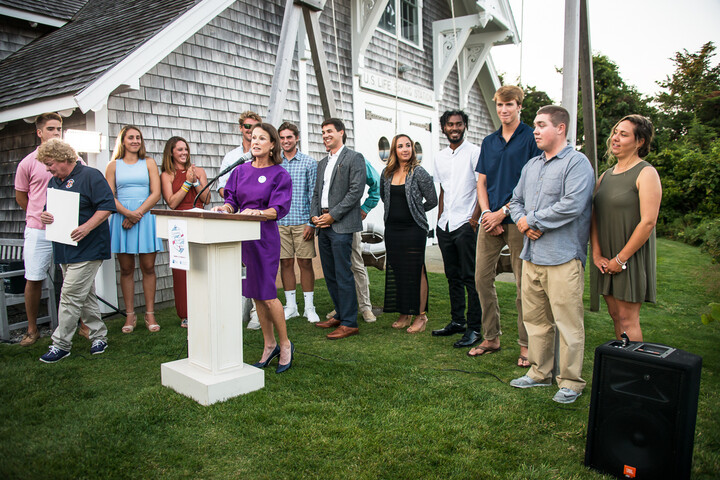 Nantucket's history is filled with stories of heroic lifesaving efforts by everyday citizens and those who went above and beyond the call of duty. Honoring that tradition, Egan Maritime Institute and the Nantucket Cottage Hospital recognize modern-day lifesavers annually on September 11, during the Lifesavers Recognition Day ceremony at the Nantucket Shipwreck & Lifesaving Museum.
2017
Captain Brian Borgeson
First Mate Scott Riddle
BM3 John McNally
Nate Woodason
Town of Nantucket Lifeguards, represented by Sheila Lucey, Harbor Master
2016
Jerome S. Reinert
Jim Sjolund
Joe Tormay
2015
BM3 Keisha Ormsbee
BM3 Matthew Pugh
FN John Feniello
MK2 Sam Freedman
Austin Bentley
Alex Hauer
Claire Moisan
2014
Martha Lake-Greenfield
Collin Perry
2013
Jessica Norris
Marissa Affeldt
John Allen
Beau Barber
Sheila Lucey, Harbormaster
Ken Lappin, Assistant Harbormaster
Captain Jason Mleczko
Captain Thomas Mleczko
2012
Gaven Norton
Curren Huyser
SN Daniel Kerr
USCG Brant Point
Captain Raymond Oliver
Pilot Bernardino Ramos
Nantucket Cottage Hospital
Fire and Emergency Services
2011
Michael Eagan
Tris Gauvin
John Howard
Tim Reinemo
2010
Kimberley Layman
Jim Sjolund
Town of Nantucket Lifeguards
2009
Sergeant David Aguiar (Ret.)
Melinda Burns
Dave Fronzuto, Harbormaster
Sheila Lucey, Assistant Harbormaster
2008
Johnny Backus
Robert McKee
2007
Dwayne Dougan
Benjamin Firth
Katelyn Fitzpatrick
Trevor Hooper
Wayne Kampfhenkel